Block sync account google chrome GPO
Google Chrome is the most common browser in the world, whether if it at home or in organizations, some claims that the main reason is that  Google Chrome is a fast browser, However, it is less secure.
2 weeks ago I read an article which present survey that 68 % users are using in google chrome, I don't know how much it is correct, but one thing I know that we have secure google chrome in our organization, one of the google chrome feature is allowing to users to log in with their personal account and sync the data from computer to computer, what means that if you or some user have open google chrome on his home and browsed on unsecured pages, history, cookies will sync to his computer at work and it could be a big damage, ( I hope you realized why right?)

So this tutorial going to show you how to block sync account google chrome GPO.
You have to add google chrome ADM files if you don't have it or don't know how to add them please follow the URL:
https://pelegit.co.il/how-to-add-admx-or-adm-file-to-group-policy/
Before Policy: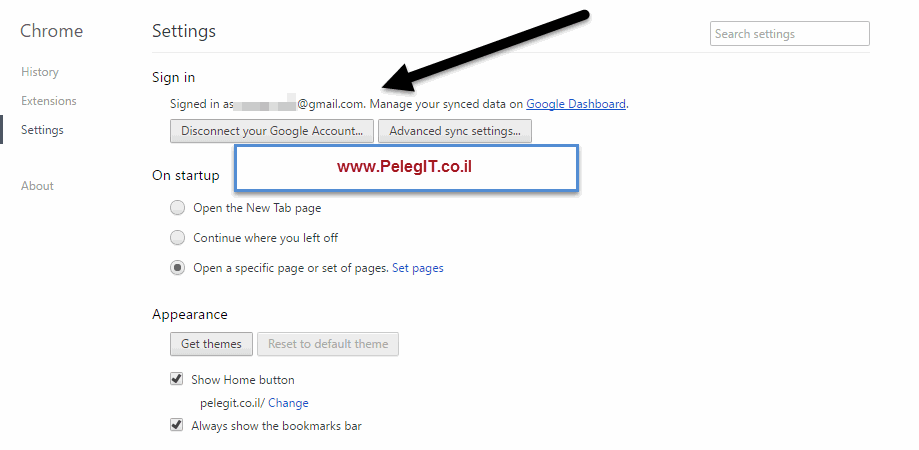 Open your Group Policy and navigate to:
Computer Configuration > Administrative Templates > Google > Google Chrome >
Enable "Disable Synchronization of data with Google":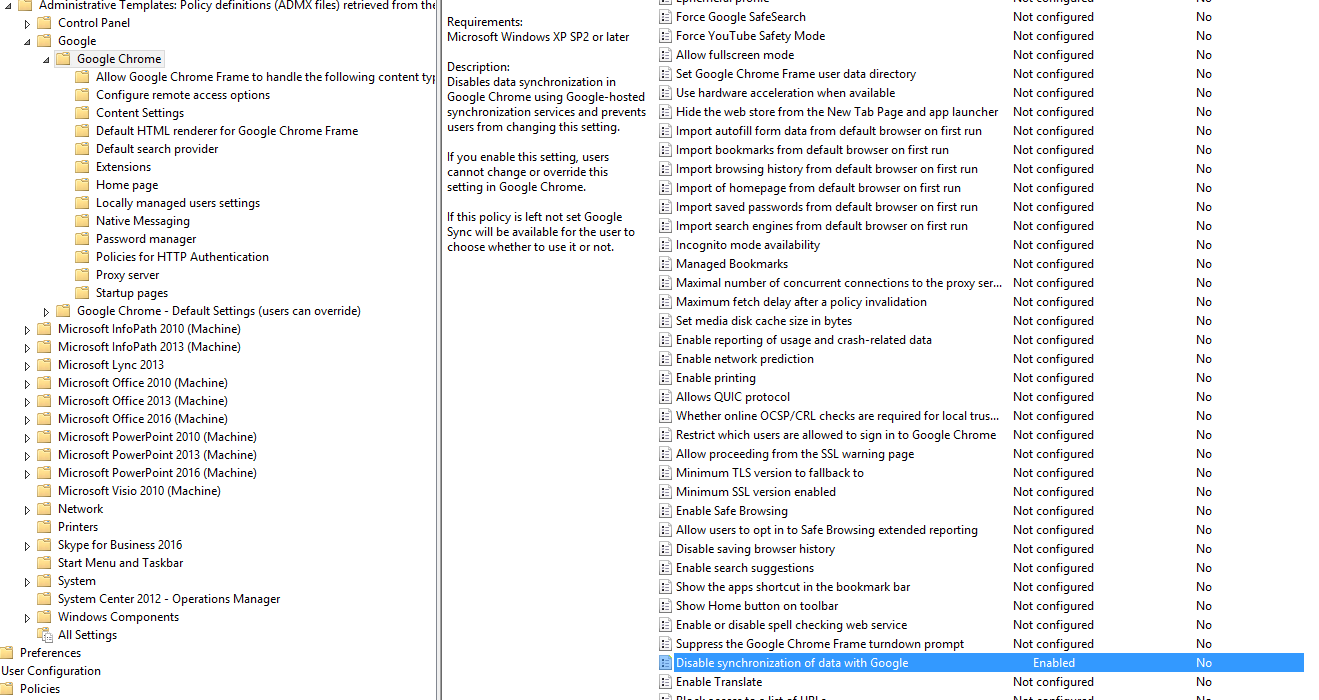 After applying policy: