Hello everyone,
First of all, let me wish you happy holiday my dear visitors.
In this article, I want to show you a couple of features in Windows 10 that you haven't introduced yet (surmise),. These features could be useful for everyone, not necessarily if you are IT guys or End user.
Ok, less speech and get started, The first feature is a magnificent feature which called "Reliability Monitor", this monitor depicts your current status and latest event which occurred on your computer and on top of it, It knows show to you some fixes and solutions.
The table divided to 5 types of alerts: Application Failures, Windows Failures, Miscellaneous Failures, Warnings, information. Yeah, guys Miscellaneous! You can view the table per Days or Weeks. In short words, the "Reliability Monitor" knows assesses our System and report us what was wrong with you system. It can help you to analyze Operation System issues.
How to access:
Control Panel\All Control Panel Items\Security and Maintenance\Reliability Monitor
Or
Start > Reliability Monitor
Take a look:

The check for a solution still not perfect, but it already fixed for me a small issue with NVIDIA drivers, but I pretty sure with the through out the time it will get better and efficient. [Let it a chance!]: check it out
The second feature is not less efficient rather than first, we as System Administrator sometimes  have to clean up manually some heavy data from the servers in order to clean up the disk spaces, the tools that I am using usually is Tree Size, which knows to provide us which folder, driver, takes most space on the disk. In Windows 10 there is "Storage" feature as built-in inside OS and can be useful as well: [Knows to present to you disk capacity, and you can decide where do you want to keep new apps, documents, music, Cetera, and Cetera.
Start > Storage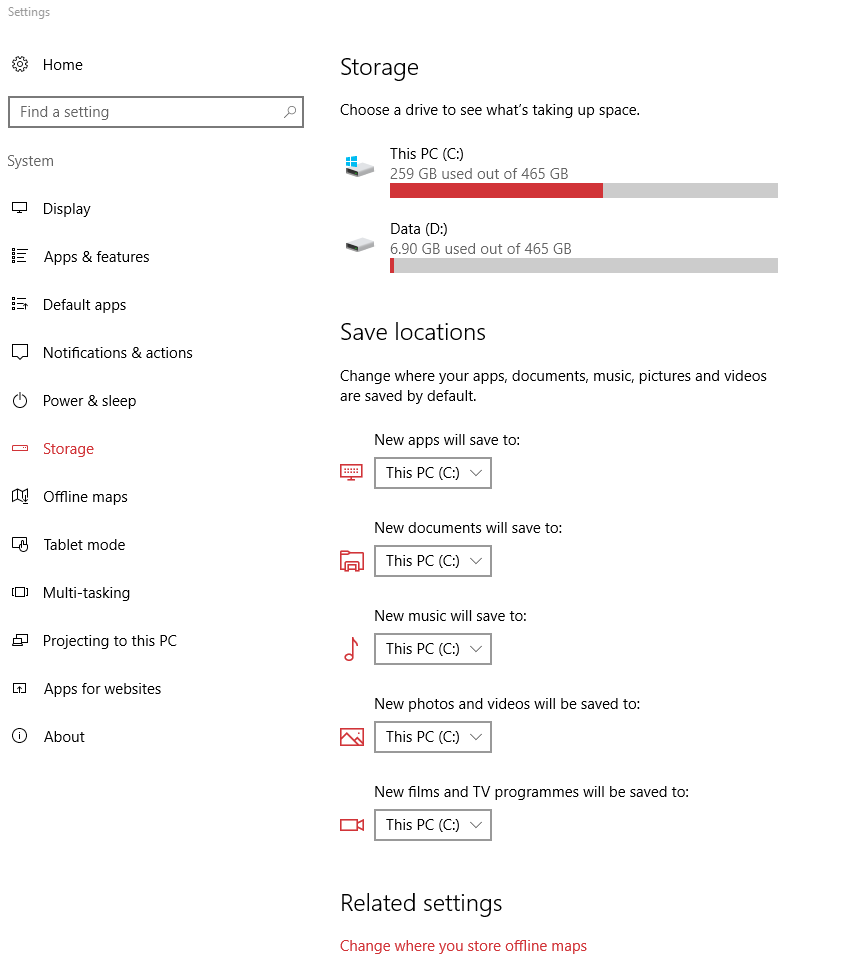 Deeper? No problem, click on one of the drives: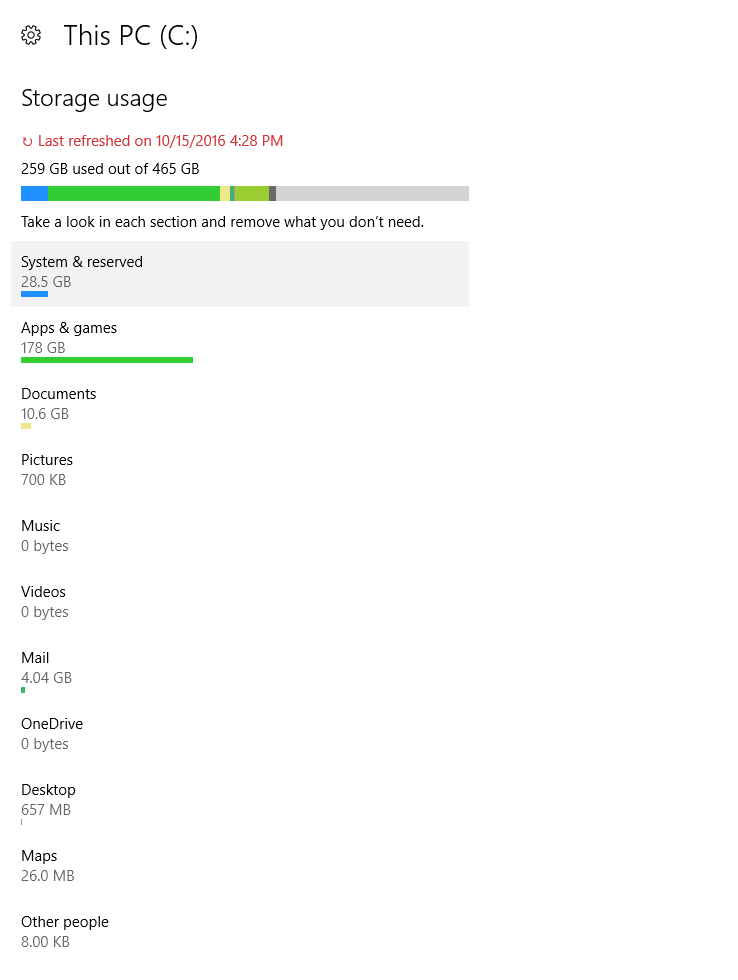 Depth 😀 ? No problem [Clicked on "Documents"]
Here are my documents: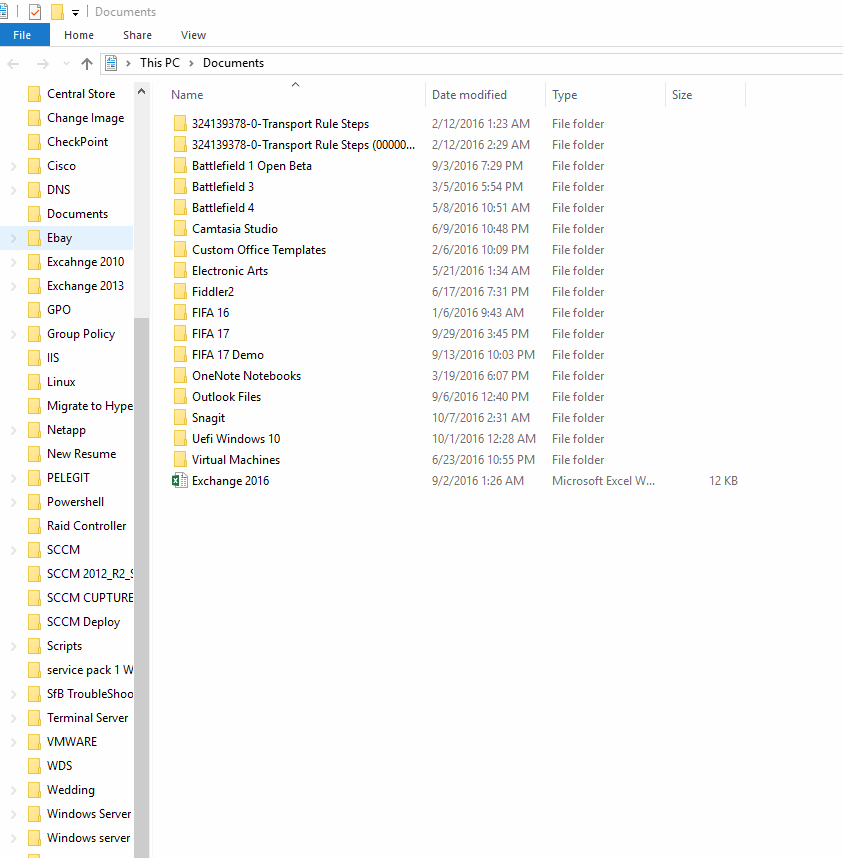 Ok, I agree, it now exactly like Tree Size is, but it could be pretty useful in Windows Server 2016.
Windows Updates, In Windows 10 Microsoft has made several changes in Windows Update structures, The things I want to talk with you are "Active Hours" and "Restart Options" My friends already came to me with a certain question why their computer did restarts unexpectedly, and me suggestion was to figure out what configured in Active Hours and Restart Options: probably they have not reached that category at all, But you guys can set period of time, which is preferred for you and set Active Hours and Restart Options otherwise it won't prevent from your computer to perform restart.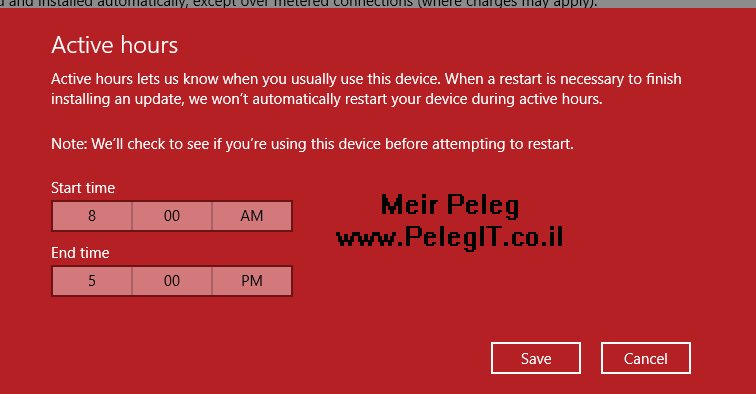 If the "Custom restart time" is as grayed-out it means that you under Active Hours which doesn't let you change settings and won't restart your computer.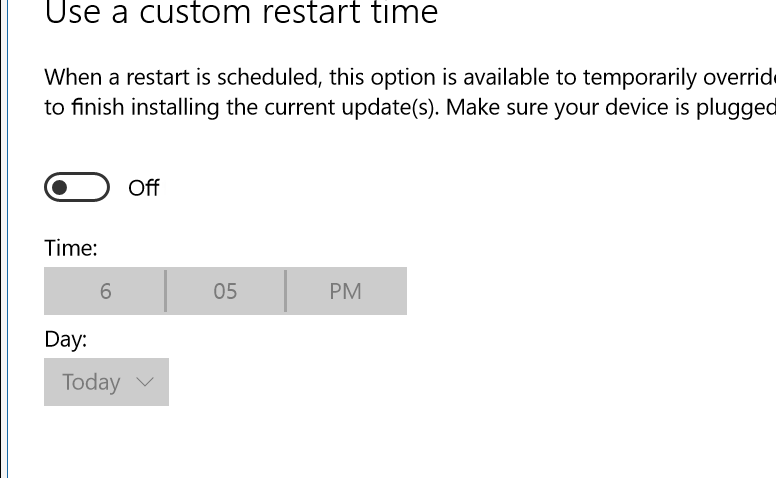 Your default printer changes constantly?
Here is what you have to change, for my opinion, Microsoft has been added this feature to get mad IT guys, you might cancel it: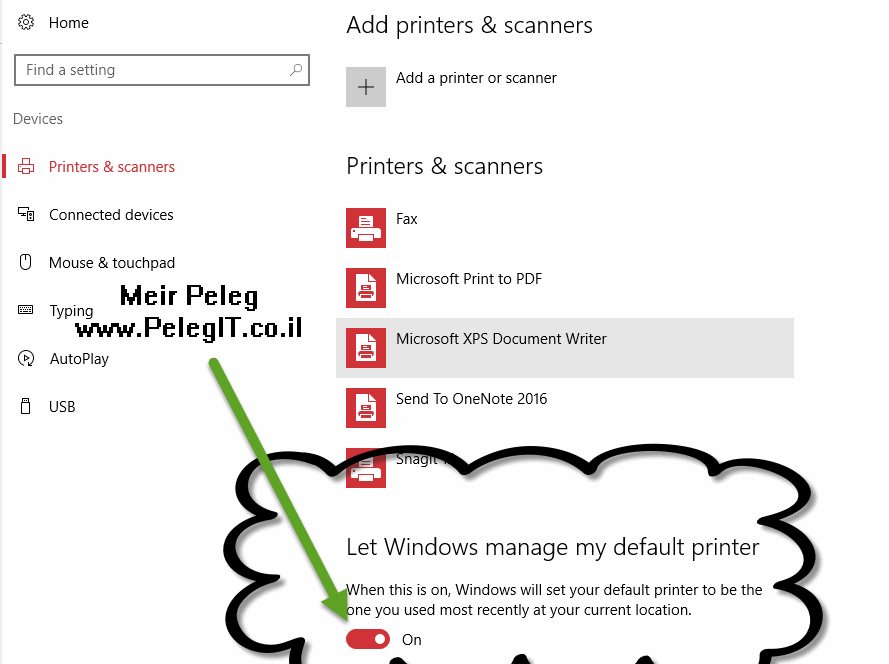 Did you hear about "Quick Assist"? Guys it really good tool, Windows 10's Anniversary updates brings with him "Quick Access" feature which allows you to remote control of other computers, Is it the end for VNC, PCAnyWhere? it seems so! (Totally Microsoft wants to put an end third party tools) I think it's could be a good replacement. Quick Access it pretty similar to MSTSC but it comes with security code and code expiration. If you have the Anniversary update so you are eligible! take a look how does it work.
Start > type  "Quick Assist"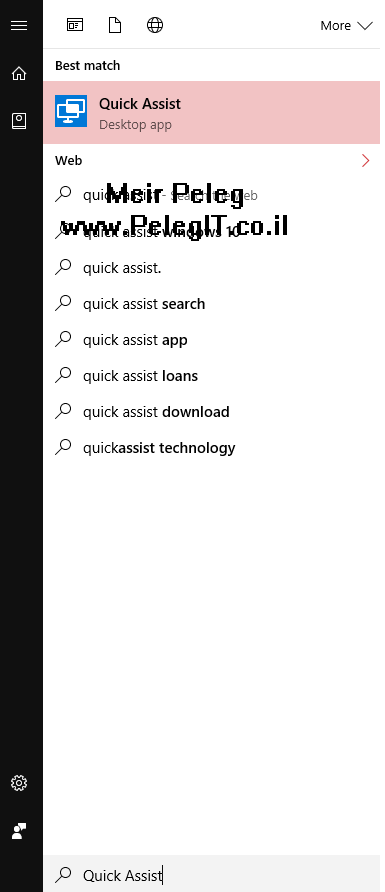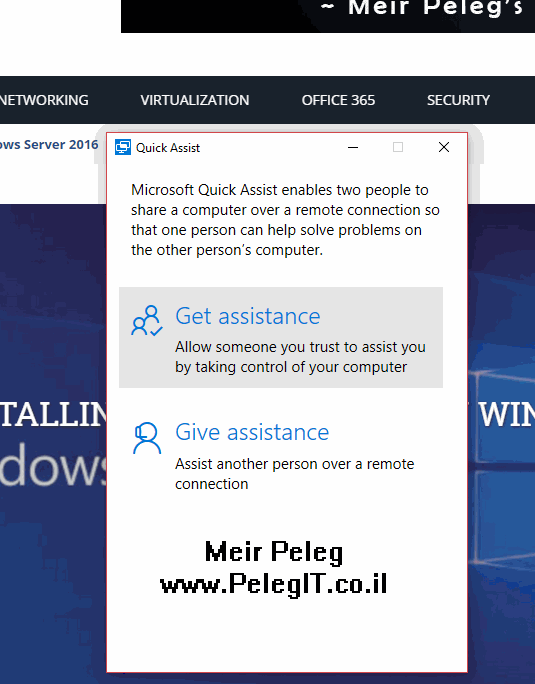 If you want  to remote to some guy's computer, you have to guide him to open the Quick Assist and tell him to click on "Give Assistance" and you have to need to select "Get Assistance", afterward he will get kind of code with a period of time, like this: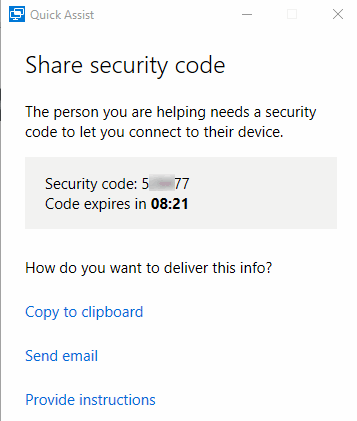 You have to insert this code in the "Get Assistance"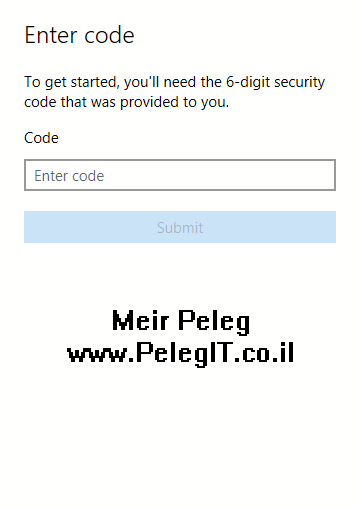 .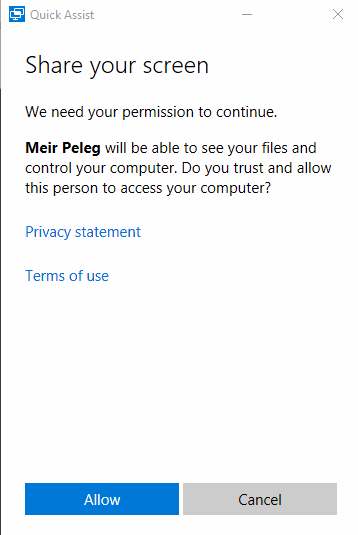 Here is the remote session: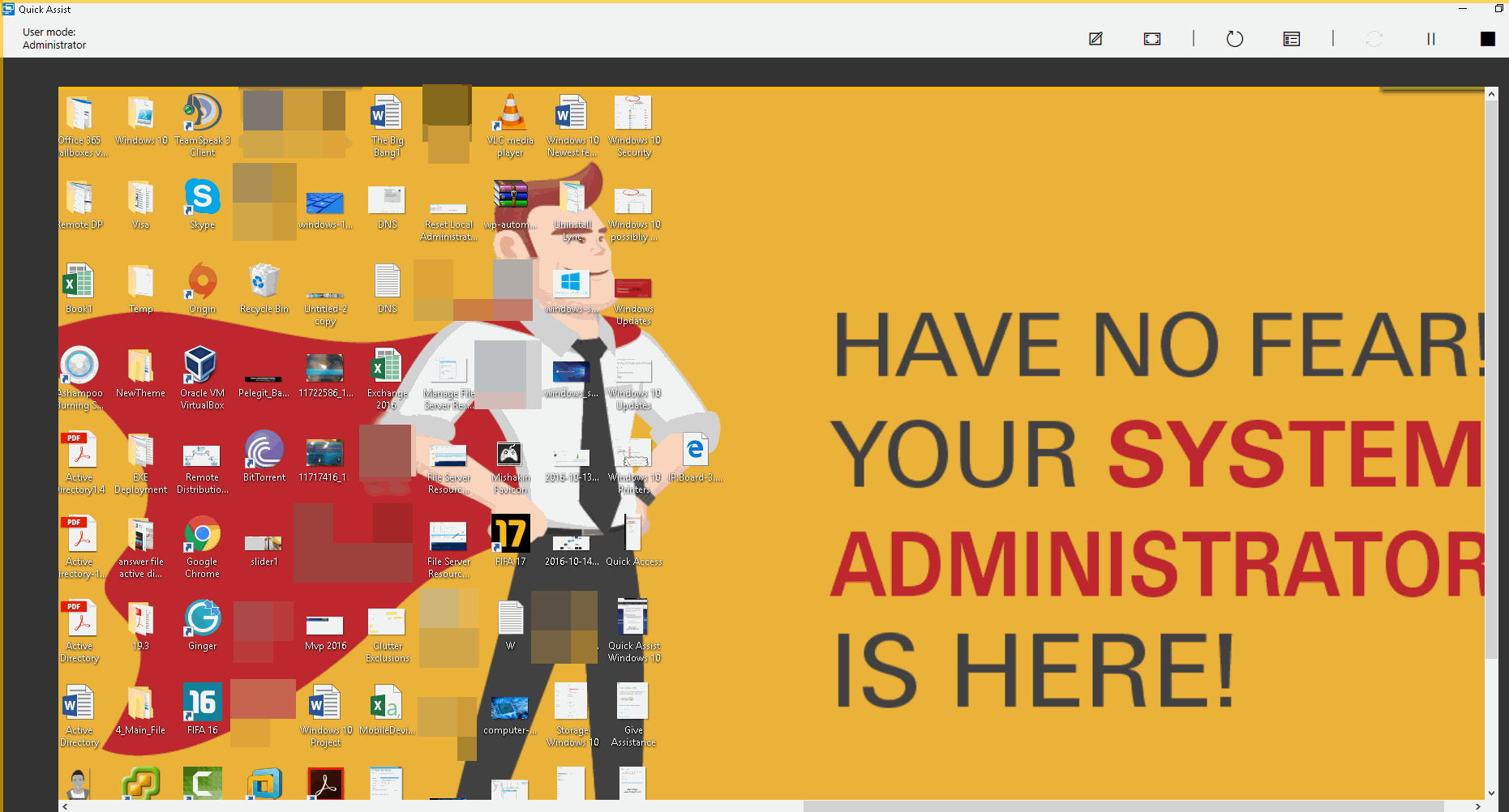 Before finishing the article, I have to inform you
Did you know that by default any application in your computer has the ability to use in your Microphone without you comply?, Guys Please Disable it!! – Security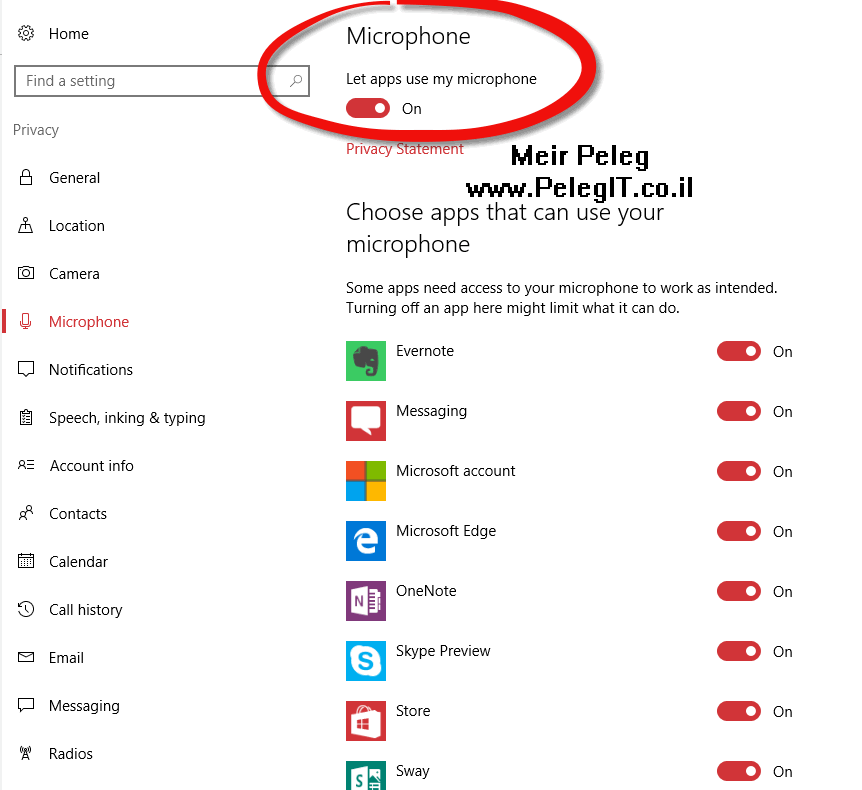 Same regards camera: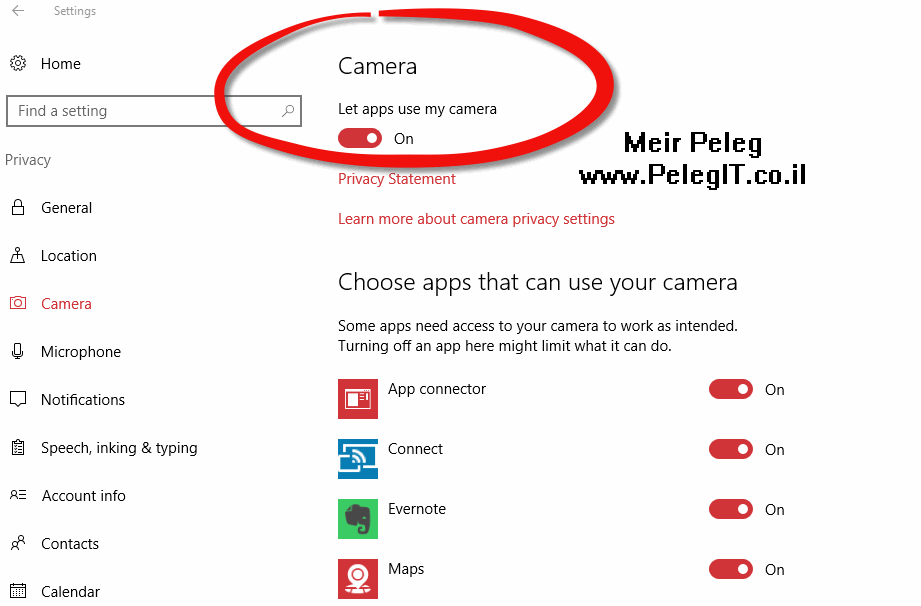 In the next few days, I am going to share with you all GPO's settings you might change in order to patch Windows 10 security holes in your organizations.