Hey there,
During the week I have experienced a very annoying issue with Office 365 on terminal servers.
You may get the following message while opening an office product on terminal services:
This copy of Microsoft Office cannot be used on a computer running Terminal Services. To use Microsoft Office on a computer running Terminal Services, You must use a Volume License edition of Office.

although you have installed your Office according to Microsoft best practice with "SharedComputerLicense" value in the XML:
<Property Name="SharedComputerLicensing" Value="1" />
In order to verify if you have installed the correct version you should open the registry and find the following key:
HKEY_LOCAL_MACHINE\SOFTWARE\Microsoft\Office\ClickToRun\Configuration.: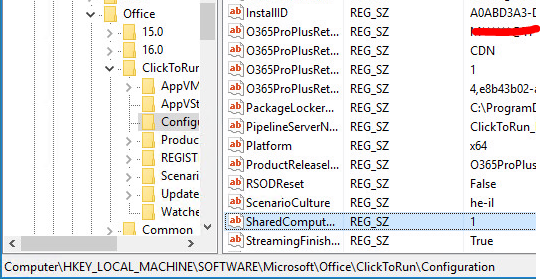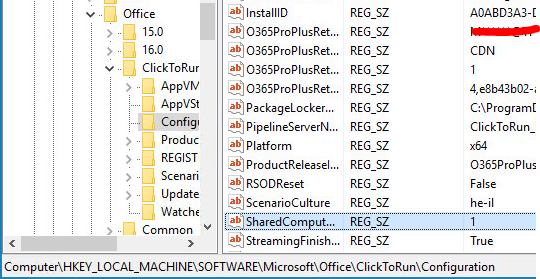 The only way I found to bypass this bug is applying the "Use shared computer activation" policy on the Group Policy: – You should install the Office 2016 ADMX files before applying this.
Computer Configuration\Policies\Administrative Templates\Microsoft Office 2016 (Machine)\Licensing Settings.