Cloud Computing has been around for several years now, it has become an integral part of the storage industry. With companies adopting new technologies and methods which are cost-efficient and time-efficient, cloud computing has become more beneficial to small businesses.
Cloud is also evolving rapidly and it has come a long way from being just a storage system to a multi-tenant system that also enables outsourcing of data across various devices.
While this technology has many advantages, it also has its share of risks where the cloud gets attacked by viruses or other ransomware, there is a high probability of the data stored to be compromised.
Vembu is conducting a live webinar where you can gain information about the cloud computing trends for 2019 and also understand the risks, prevention of your cloud.
Here's what you can know from this webinar
1. What 2019 holds for cloud computing?
2. Benefits of having a backup for your cloud data
3. What makes Vembu the right choice?
4. A live product walkthrough And lot more…
Interested in knowing more? You can join the live webinar by Vembu's experts on the following dates:
* January 23rd Wednesday at 2 PM EST, 11 AM PST and 1 PM CST- Americas Region
* January 30th Wednesday at 9 AM GMT, 10 AM CET and 2.30 PM IST- UK and APAC Region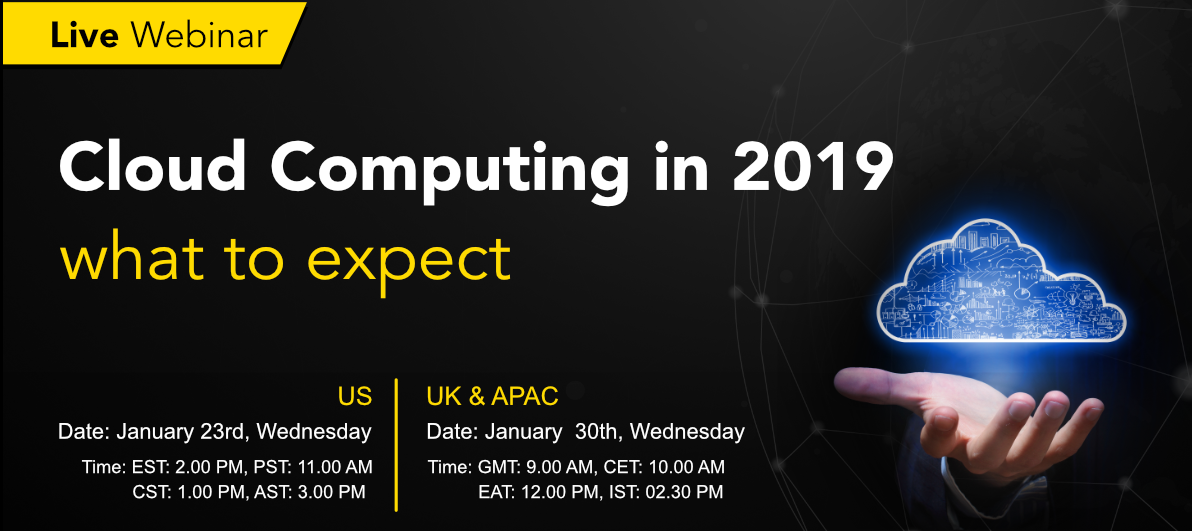 Register: