Hello friends,
Recently, I have encountered in Windows Server Essentials Experience Role and honestly surprised, thereby I decided to make this article for you.
In Windows Server 2016 I made use of Windows Server Essentials Experience Role, found many benefits and essential features which could very interesting for you.
It knows to provide to IT infrastructure powerful functionalities such as PC backup, connect to Office 365, Remote Web Access, connect to cloud easily, create users, connect devices [Computers], and managing file storage, getting your computers health status, integration to Exchange server, Azure, Intune, get warnings about your servers, clients who is not updated, or security alerts, and in addition you can apply some popular GPO from the WSEE Dashboard.
It is supporting up to 75 users (assuming you're using the Office 365 Connector)
To people who ask how to how to install the Role, simply go to Add Role and Feature Wizard:
You can block, wipe, remove and view any mobile devices that connected to your mail server:

Basically, the futures that amazed me is the ability to manage several services from one console and backup PC from one console and wait, I haven't shown you yet the recovery possibility.
I mentioned the storage ability in WSEE, let me show you that,
Storage area:
Again, I would say that it is amazing management console for SBS, look at that, you can create dedicated HD for department, company. You can add SharePoint library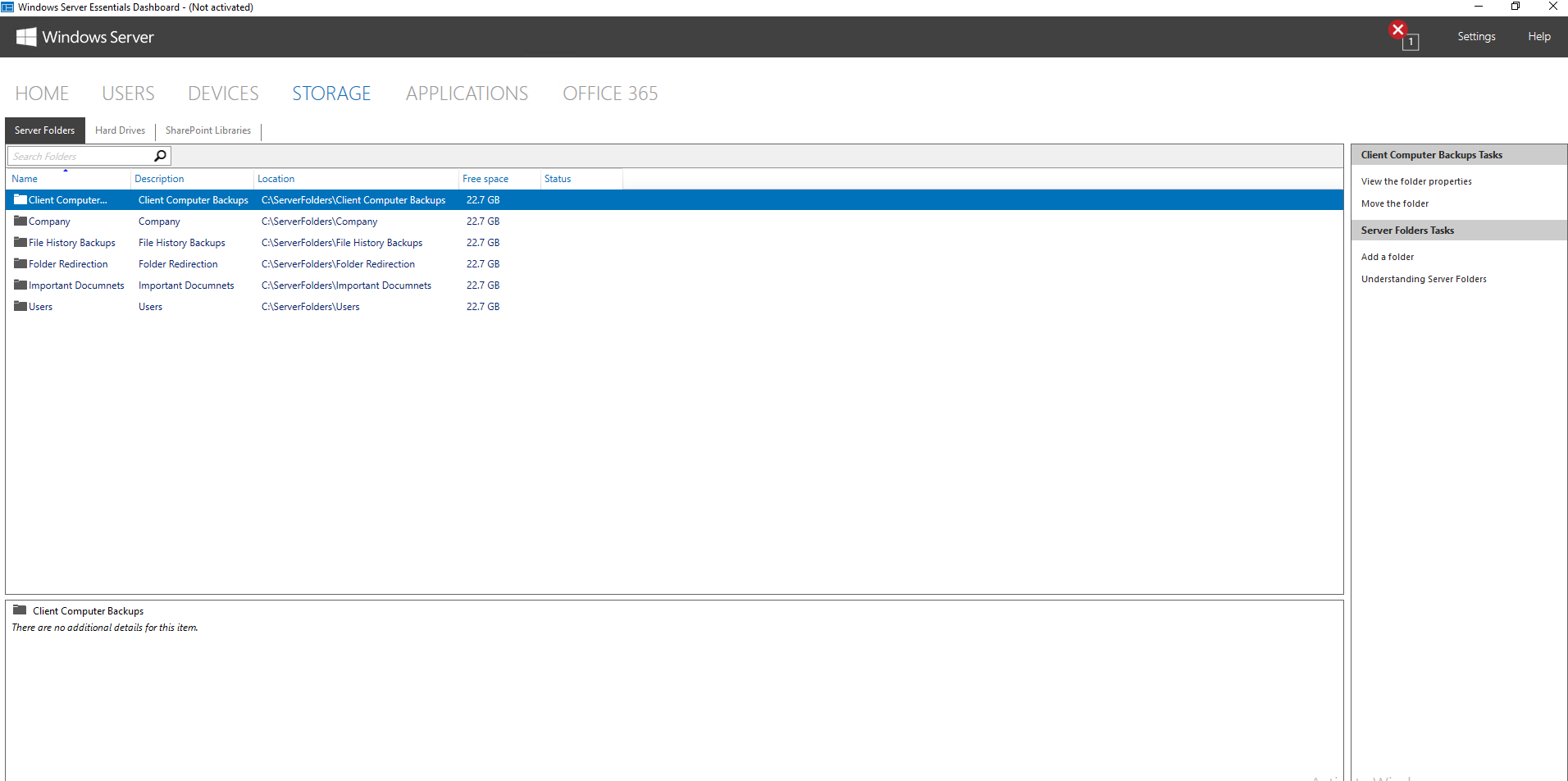 If you right click on a folder you can set an exceeded warning size:
You can allow sharing per user: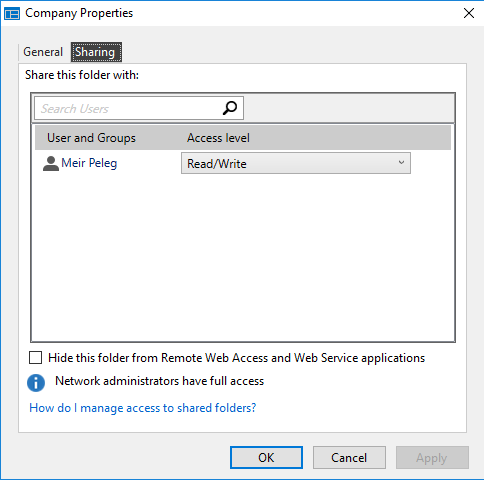 Under Hard Drives, you can run the "check and repair" to your Hard Drive and even enable "Shadow copies":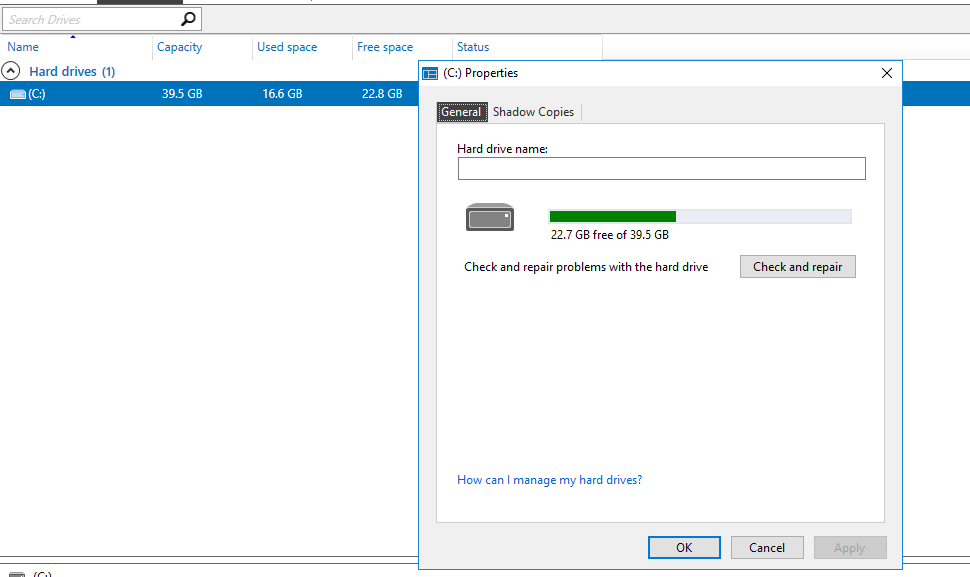 Let's see what's going on under Devices area, in order to add the computers to the console you have to go to the client's computer and open IE and run http://WSE-SERVER/connect/ then, you have to download the setup and fill the required fields (I am working on the workaround and looking for automatic registration):
As soon as you have done the registration step, your computer will be showed up in the console: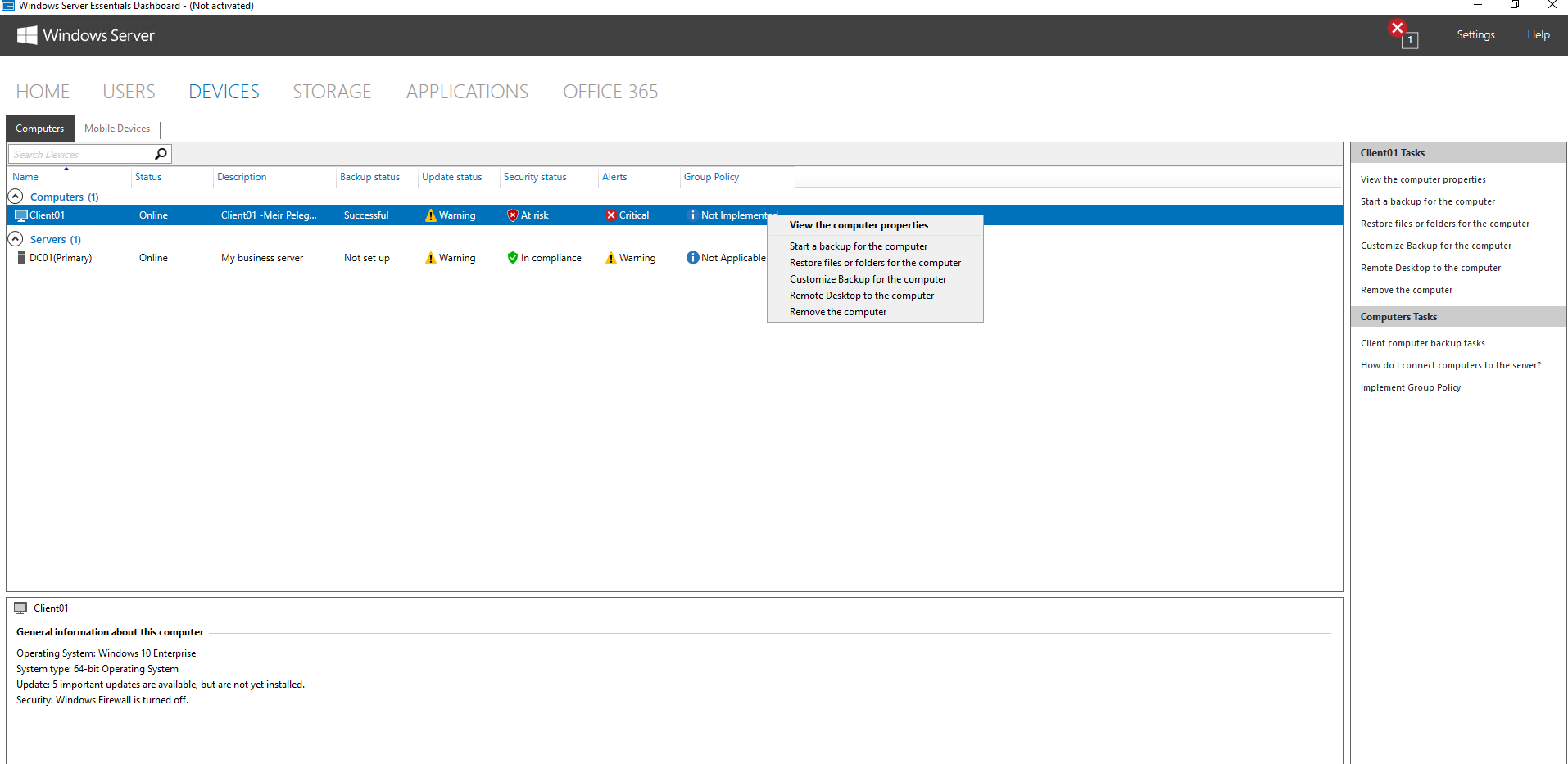 As I mentioned above, from this point you can run backups to your PC's, let's demonstrate example one:
Right click Start a backup for the computer, once you press OK backup process initiated

Successful:

If you right click on the device again and then select "Customize Backup for the computer" you will be able to select more specifically what to backup: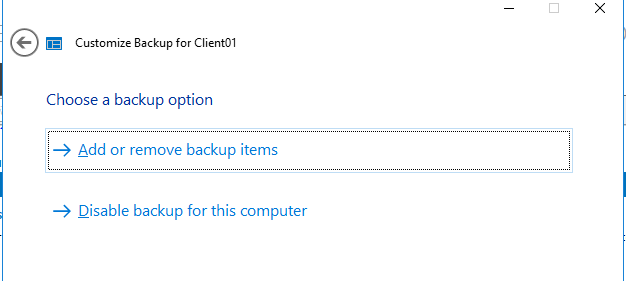 And here you can choose whatever you want: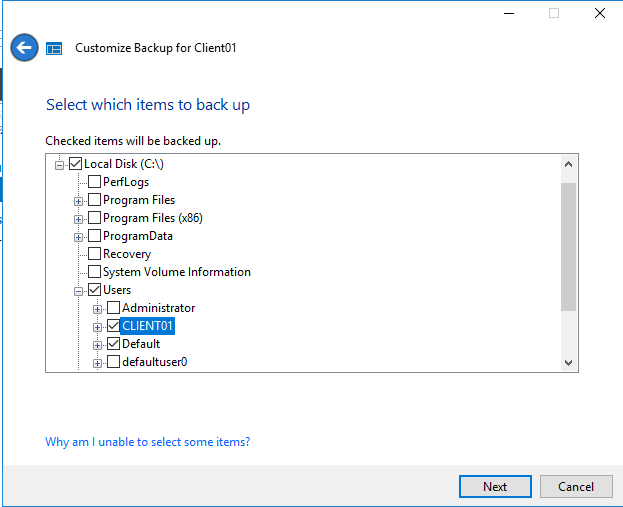 I am wondering if you ask what about restore?  When we right click again on the device and then selecting
"Restore Files or folder for the computer" you will get the following message: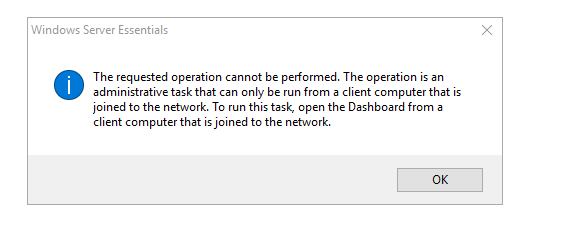 Let's go back to the client and open the Dashboard from there:
Enter the Credential:
Or you just can open the agent that you installed on the client: (same result)
And then, from the console, you can restore files easily:
Select the backup you want to restore:
Opening the volume:
And select the folder:
If the folder already existed, you will get the familiar message which as to replace:
That's it guys the item are successfully restored:
BTW, I had to specify this, did you notice that the user can back up his computer whenever he wants using the agent?
If you right click on the computer in the General TAB you can see more information about the computer:
Let's go over to Office 365 area, from there you can see mailboxes usage, how many licenses do you have left, your own domains, and changing Administrator account: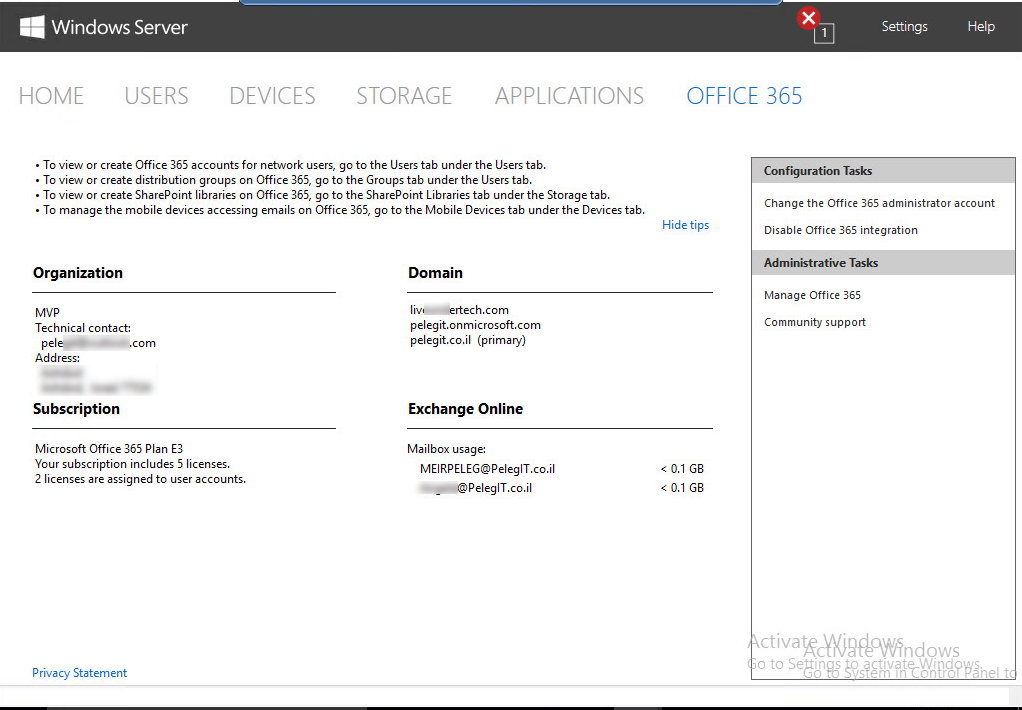 If you want to create a new Group, Users, you need to get to Users tab and then you have all these abilities, do not forget that it's integrated with your AD which means that if you create a new user from the WSEE it will create a new user in AD and can assign Office 365 subscription, look at the left side you can add users, set the password policy, change file history settings, and add Microsoft Cloud accounts.
Let's create a user > Right click > Add a user account:
Fill fields and set "Level of access":
Do we want to create Microsoft Cloud server account and assign it to this user? If so, process with next:
What license do we want to assign to the new user in Office 365?
Select the shared folder access for this user account:
Enable anywhere access for this account except level Admin Dashboard:
Adding the new user account for 'Merop':
You successfully added the new user account:
Summarization: guys, it is not bad, try to think about that, why should we remote to several servers and manage the basic settings that we used to if we can do that through one console ? I am not familiar with other MS tool which knows providing us all those features and abilities from one console, Therefore, it was important to me sharing this with you, one of our purpose in IT field is to make our life easier, we do have to remember a lot of passwords, IP's, technologies, and many things  by heart so until we have a tool which could make our life easier why shouldn't we use it? so I strongly recommend you to check it out, do not negate it. if you want more information about the ROLE you can check
So I strongly recommend you if you have an organization up to 75 users please try to check it out, do not negate it. if you want more information about the ROLE you can check here:
https://technet.microsoft.com/en-us/library/dn551157(v=ws.11).aspx