I'm going to show you have to export to ZONE from your DNS using "DNSCMD" command.
DNSCMD command is a powerful command which allows you manage your DNS environment by Command Line.
Please follow to the parameters I'm going to use:
DNSCMD .
Zone/export – with this command I will export the Zone.
<Zone Name> – here I will specify the Zone Name for backup.
Zone File Name – file name.
To enrich your knowledge with DNSCMD command, refer the next link:
http://technet.microsoft.com/en-us/library/cc772069.aspx
Note :
Doesn't matter what zone  you exported at the end the  export content will be located in the default path:
C:\windows\System32\DNS
Open your DNS Server:

Open Command Line window and type the following syntax:
Dnscmd

 

/

zoneExport 

<

Zone

 

Name

 

>

 

<

Zone

 

Name

 

File

 >>
Good, the export command completed successfully, and then navigate to "C:\Windows\System32\dns\"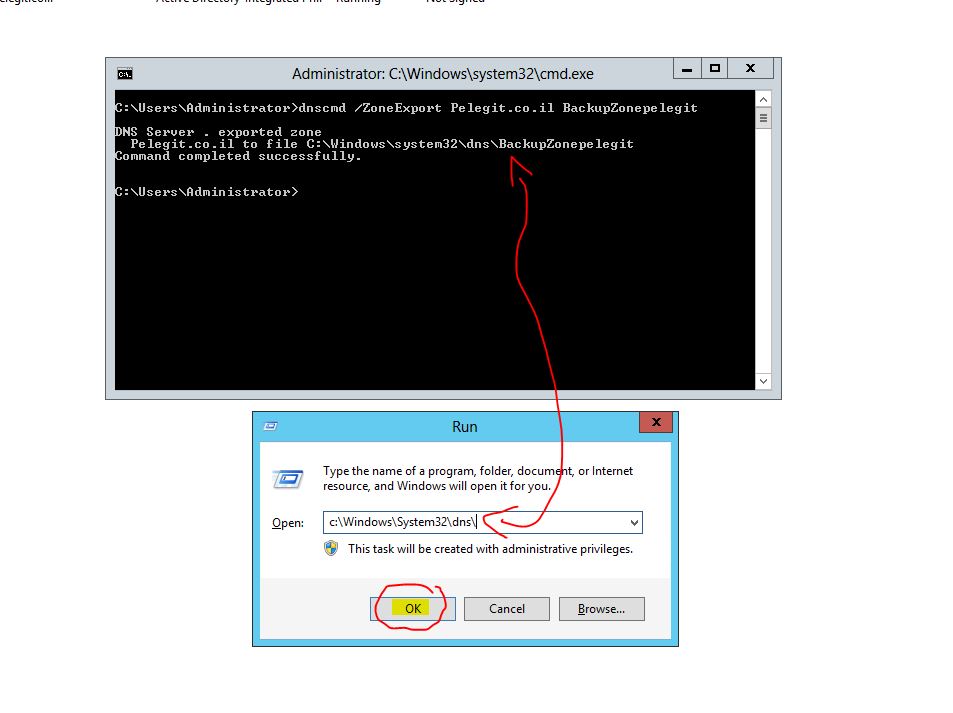 You can see the file::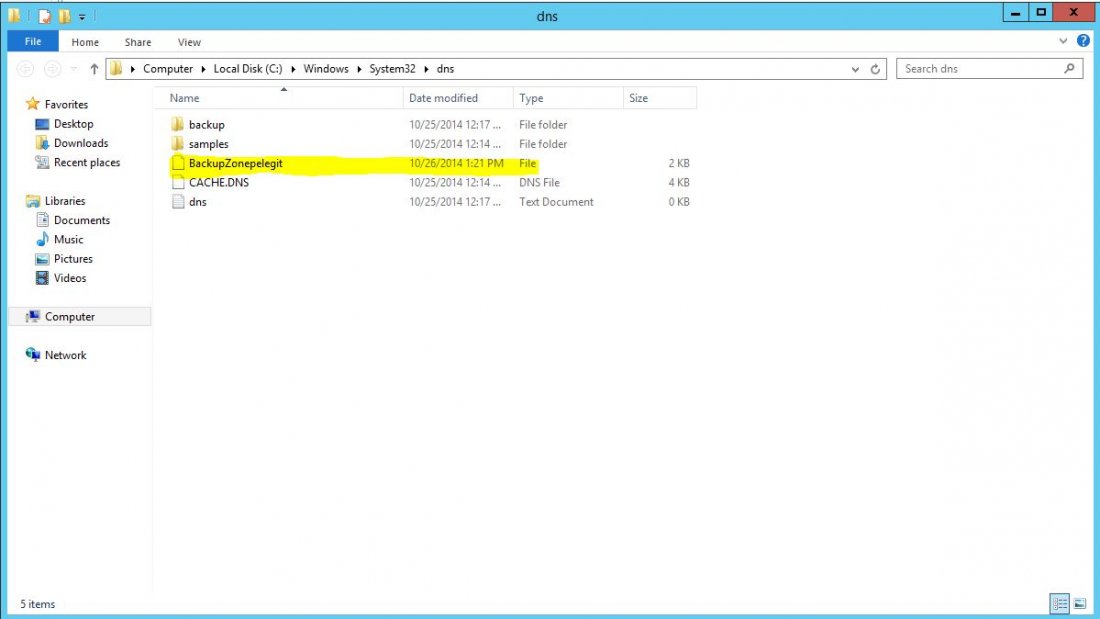 That's it,
Now you can take this tutorial in other places, for example, you can create the kind of PowerShell script and task scheduler that will backup specific Zone as base weekly .