Hi there,
In this video, you are going to see all necessary steps we have to do in order to migrate domain controller 2012 to 2016.
I have decided to establish a new Windows Server 2016 and then make him domain controller, in the same way, you could upgrade the Windows Server 2012 R2 to Windows Server 2016 on the same machine, I am not strongly recommending to do it, especially when we are talking about Domain Controller.
You have to know that there are several ways that you could upgrade your AD environment. each Sys Admin with his experience and expertise.
I already upgraded many DC's, therefore, I suggest to do it using this way.
*** Important point is the snapshot, according to Microsoft best practice, they are not recommended use in a snapshot for backup, no doubt, and there is no question. snapshot is not a replacement for backup. because while restoring we will experience replication issues, but personally, I prefer to fix replication issues rather DC functionality will be down…
Or you just can take a natural snapshot by NTDSUTIL tool.
https://technet.microsoft.com/en-us/library/cc731620(v=ws.11).aspx
Make sure you are doing the following steps:
Make sure you are doing the following steps: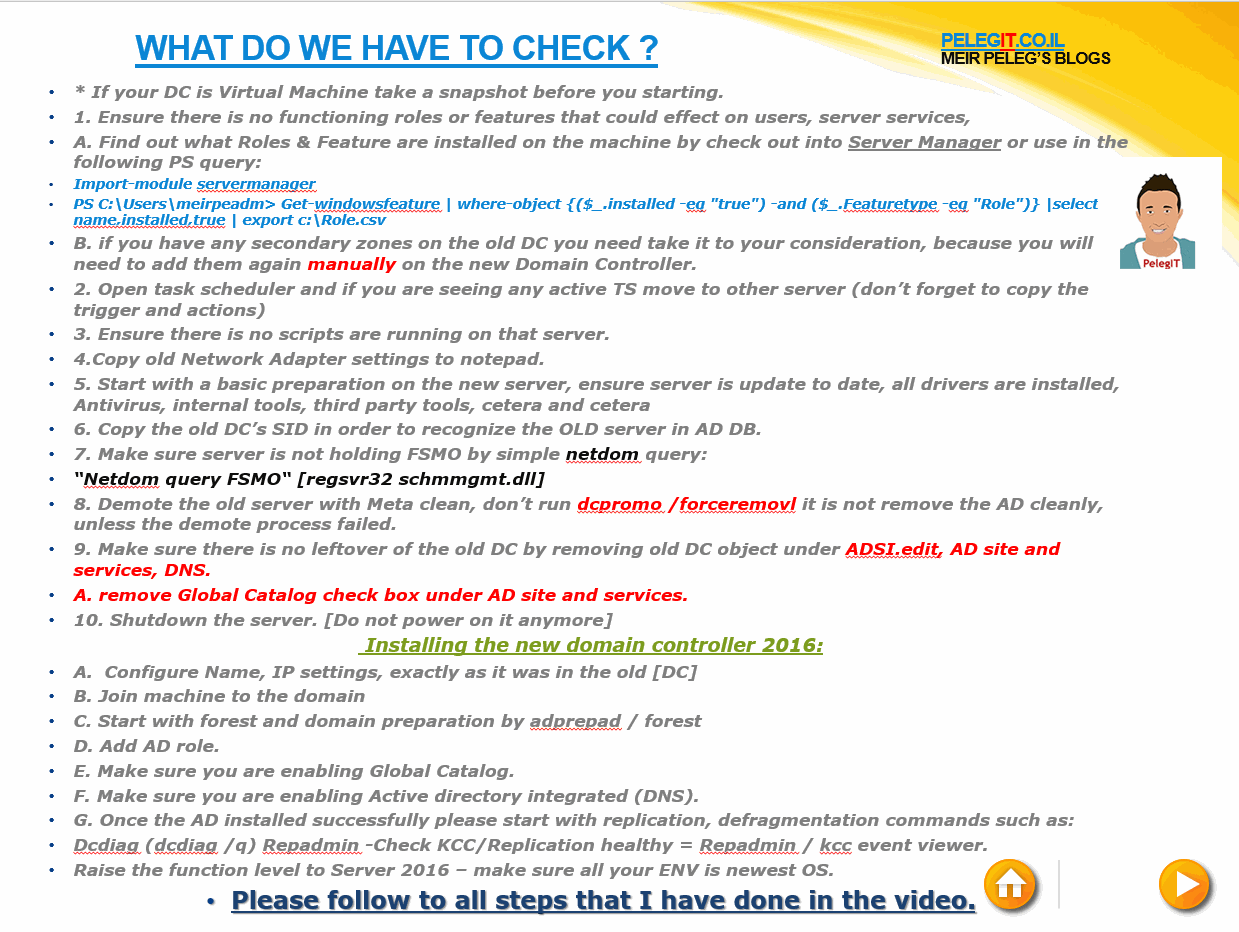 My environment: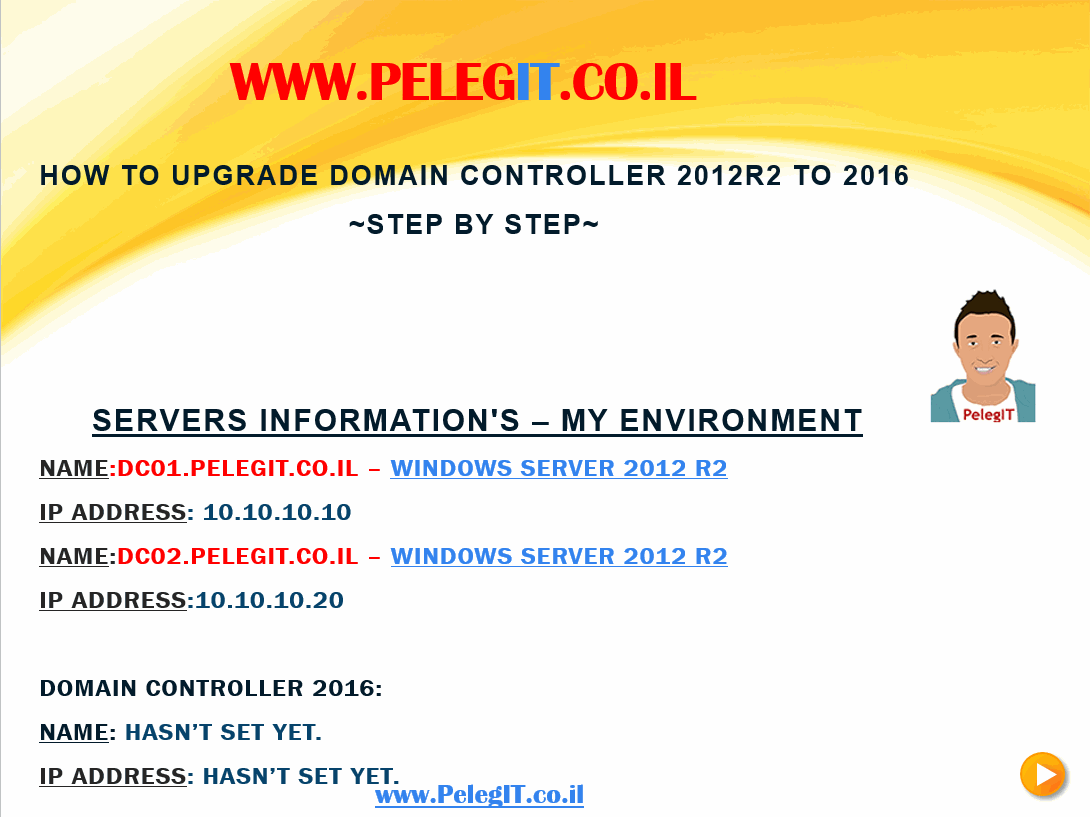 Video:
For any question, you can leave a comment.
Thank you very much,
Meir Peleg.