Hey folks,
During the exchange decommission task I suppose to remove the hybrid configuration in the on-premises environment, consecutively I've decided to make a simple procedure which shows you how to Remove the Hybrid Configuration Stet by Step.
Before we start with the removal process I want to note two points:
* Make sure there is no email in queues.
* Make sure any domain DNS records are pointed to your Office 365 tenant.
Regarding the AD Connect, There is no impact to AD sync at all, The synchronization keeps working properly.
First, go to Organization Configuration < "Organization Relationship":
Right click on the existing relationship and Remove:

Go to Federation Trust and remove the 'Federation gateway':


Remove: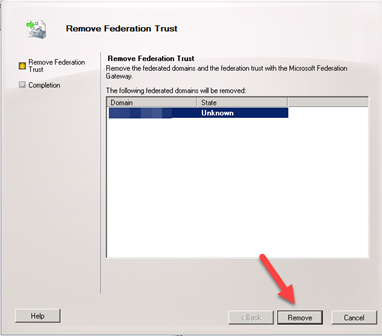 Go to "Server Configuration" and then to "Exchange Certificates", remove the "Federation Certificate".
Remove the "Hybrid Remote Domains":

Remove the "OnMicrosoft.com" domain address from "Email Address Policy":
– Remove Microsoft domain form any existing email address policy, sometimes we have several policies.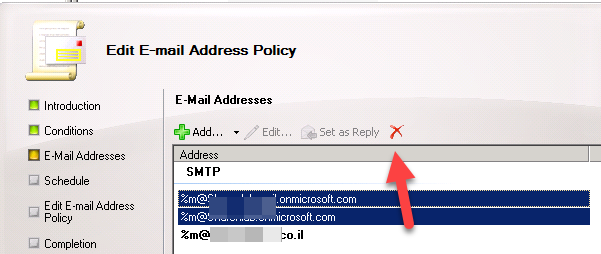 Remove the "Accepted Domains":

Remove the "Send & Receive Connectors":


In order to remove the "Hybrid Configuration, " I found sort of a workaround, circumvented way to do that, by deleting the following key in the "ADSIEDIT.MSC"
Open the "ADSIEDIT" and navigate to:
CN=Hybrid Configuration,CN=Hybrid Configuration,CN=DOMAIN,CN=Microsoft Exchange,CN=Services,CN=Configuration,DC=domain
Delete the key:

And then the "Hybrid Configuration" will be disappeared from the Exchange management console [Refresh the window]
Open Exchange PowerShell and let's run the following commands:
* It shouldn't delete anything because in Tthe previous steps we already removed it everything manually, I just ensure that everything removed successfully.
Remove-OrganizationalRelationship -identity "NAME"
Re-check there is no relationship:
Get-OrganizationalRelationship:

– You also can to uninstall the Microsoft Office 365 Hybrid Configuration Wizard from Programs and Features.
Office 365 Connectors:Go to office 365 Admin panel and turn off the Inbound and outbound connectors between your on-premises to Office 365, I would suggest turning them off for a couple of days and then remove it.
The reason that I don't delete them right now is that Hybrid Connectors can be configured differently in any other environments, therefore, I preferred to choose the safe side