Hi guys,
I would like to share with you a new procedure today, You are going to meet all steps you have to do in order to create a "Stand-Alone" image as known "Offline Image". Stand-Alone media allows you to deploy Task Sequence as offline mode, without any communication between the client to SCCM. What are the options you have when your HD team has to deploy image when SCCM is not available? or when the remote site hasn't DP?, Therefore in this article, you will see how to create ISO file from your Task Sequence and deploy it whenever you want.
* For any question, please do not hesitate – Leave a comment.
Go to Task Sequence and then right click > "Create Task Sequence Media"

As you can see there are several options, we need the first one "Stand-Alone Media"
Change the MEDIA SIZE to unlimited and set media path in share folder with CIFS path

It is could be useful for you, set a password before allowing deploy image, meaningless for my case.
Select your Task Sequence:

Select your Distribution Point: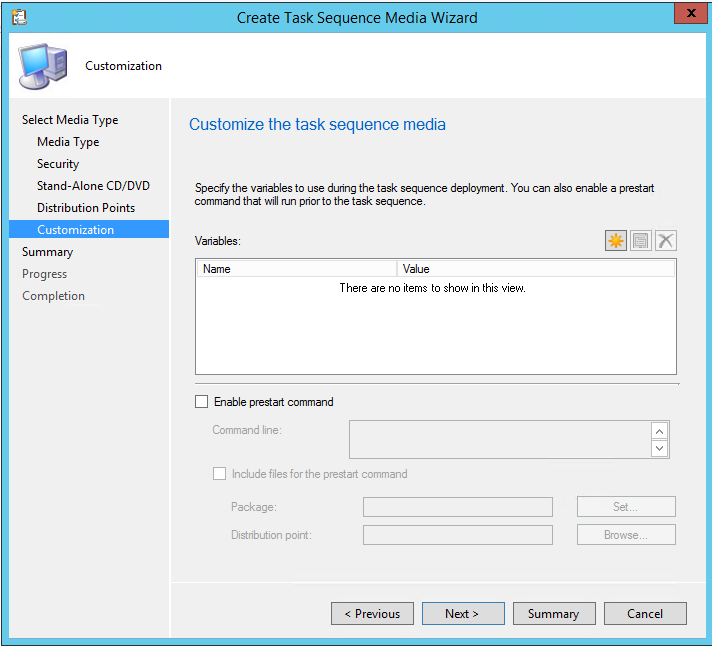 And continue with next, next, finish.
Here it is: