Hi,
In this article, I am going to teach you how to create a "Disclaimer " to all mailboxes by creating rules in the Exchange Admin Center.
Today we are managing our signature using third party tools like Impatica, gomka, or by letting another user create a personal signature on his outlook profile.
Microsoft has the possibilities to create one disclaimer for many mailboxes
How can you do that? Actually, it's not difficult, I have a good hunch you might have already tried it yourself.
Open Exchange Admin Center and navigate to "Mail Flow" > "Rules":
Please fill all fields, name, where you want to apply this rule, append this disclaimer and insert Text: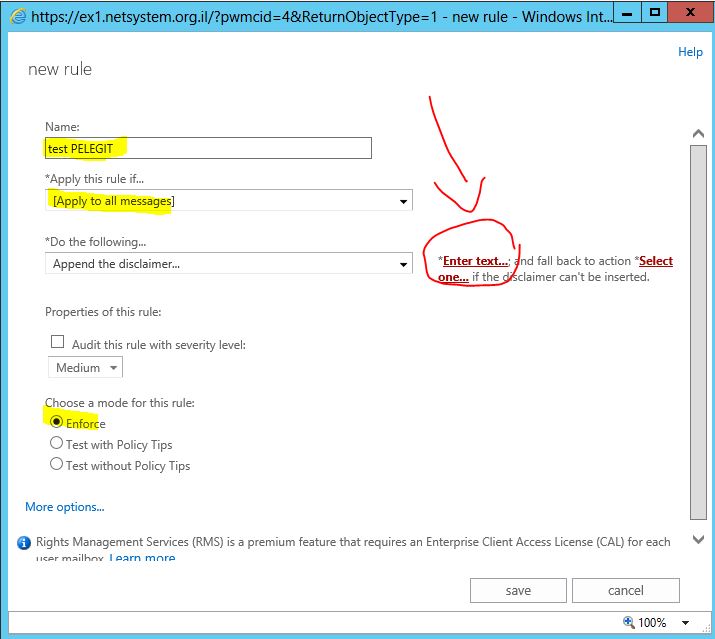 Please click on "Select One" and choose "Wrap"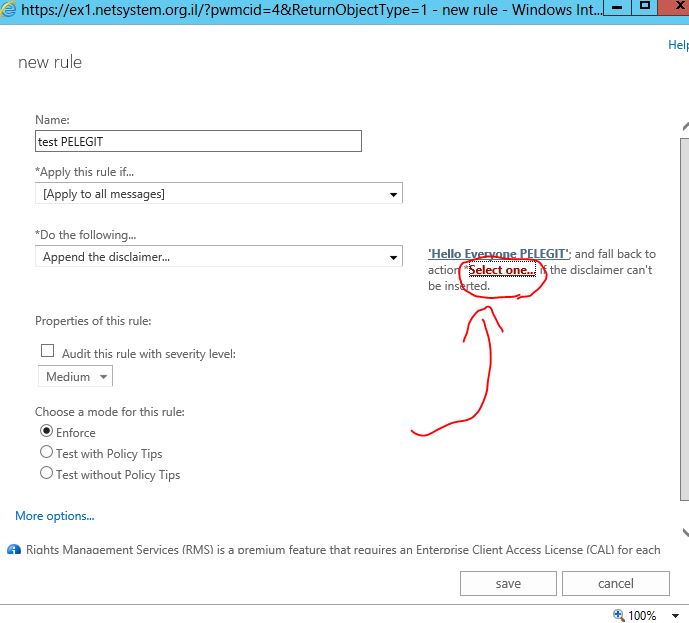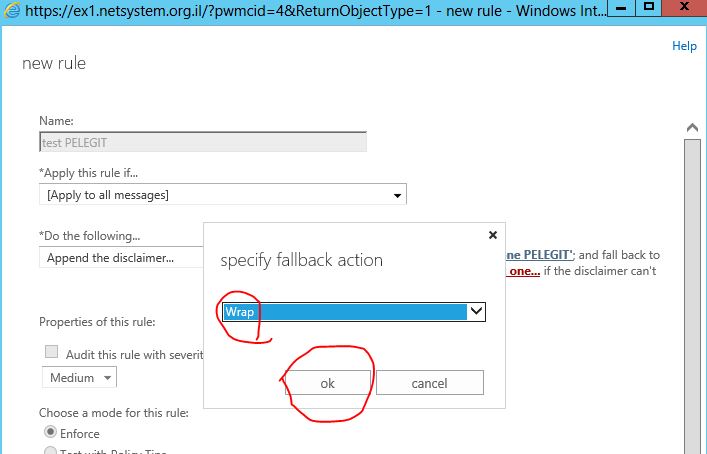 Save is with Ok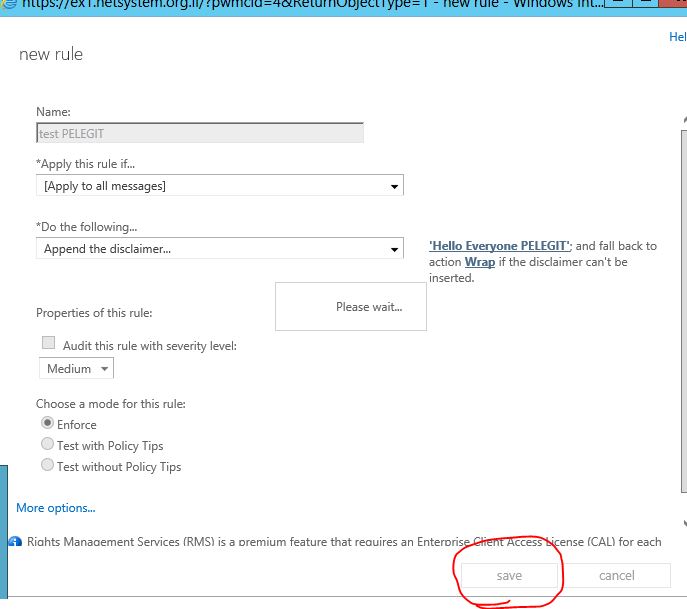 And once I try to send an email the signature won't appear on my blank mail (bottom) after you send the email you will see it: