Hi,
In this tutorial, you are going to learn about Remote App, a wonderful feature in Windows. Today we are going to create an MSI file that will eventually allow users to log in to Terminal through an Application. A little confusing, isn't it? Let me explain.
RemoteApp is a terminal server feature which allows users to log in to a specific application (any application located on any other server at all) from their computer and CHIPC, basically user logs in using RDP but he doesn't receive RDP Windows, he is getting the application directly on his computer.
So what can we use it for?
It can be used for any Common Applications in your organization. Thus you can automatically allow your users access to your server by MSTSC or create a remote app and deploy the MSI to their computer. This could be good for a call center, or support service, for example.
I highly recommend you try RemoteApp. Share it or bring it up with your IT manager.
So, how do you configure it?
Open RemoteApp Manager:
Click on Add RemoteApp Programs: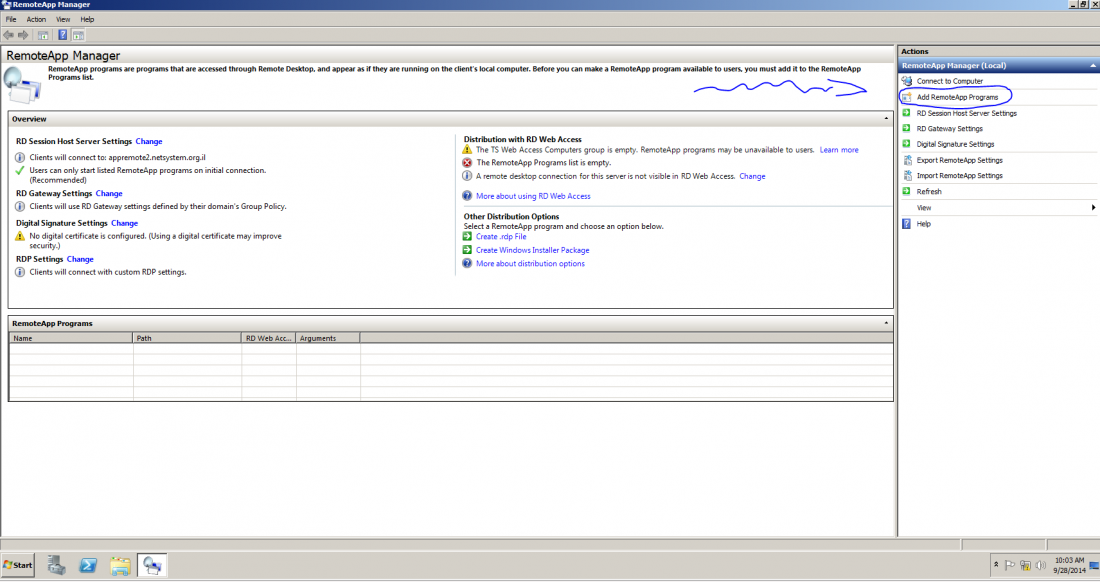 Next:
I want to publish the Calculator:
Finish: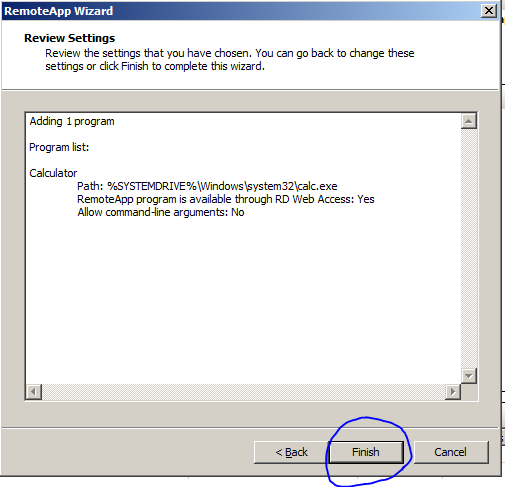 Now, on the same Terminal Server create a folder and call it "AppRemote TS", (Read /Write – Everyone or any specific group you want)
Go back to the RemoteApp Manager and right click on "Create Windows Installer Package":
Next:
Save the application in the folder you've created:
Where do you want the Application to be located?
I chose Desktop and "Start Menu Folder"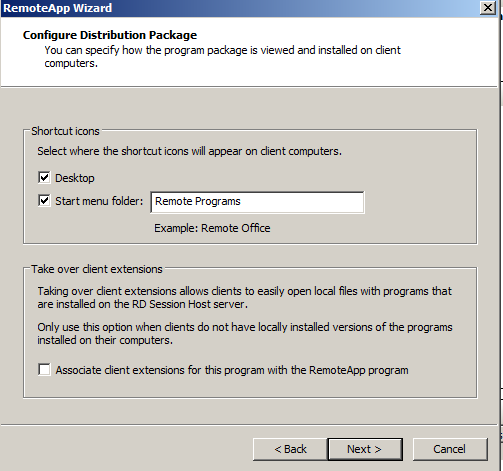 Finish: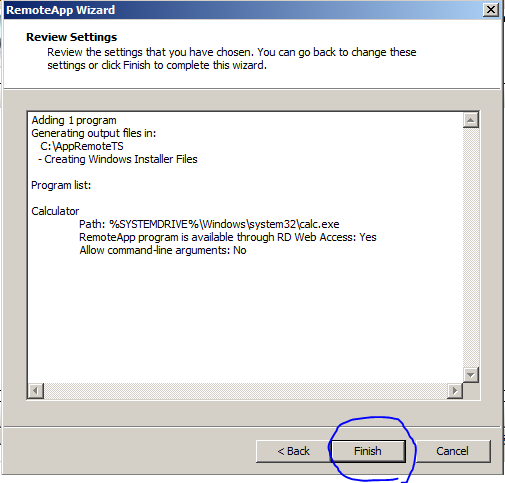 The next step is to apply GPO:
Now navigate to "Computer Configuration > Windows Settings > Security Settings > Local Policies > User Rights Assignments"
And click on "Allow log on through Remote Desktop Service"
Enable Group we want will be able to connect to TS.
Added Domain User and Admin:
Let's open TS by "Share path "
Install the "CALC" (BTW, you can deploy the MSI by GPO or SCCM to any computers you want) – and this CALC created by our RemoteApp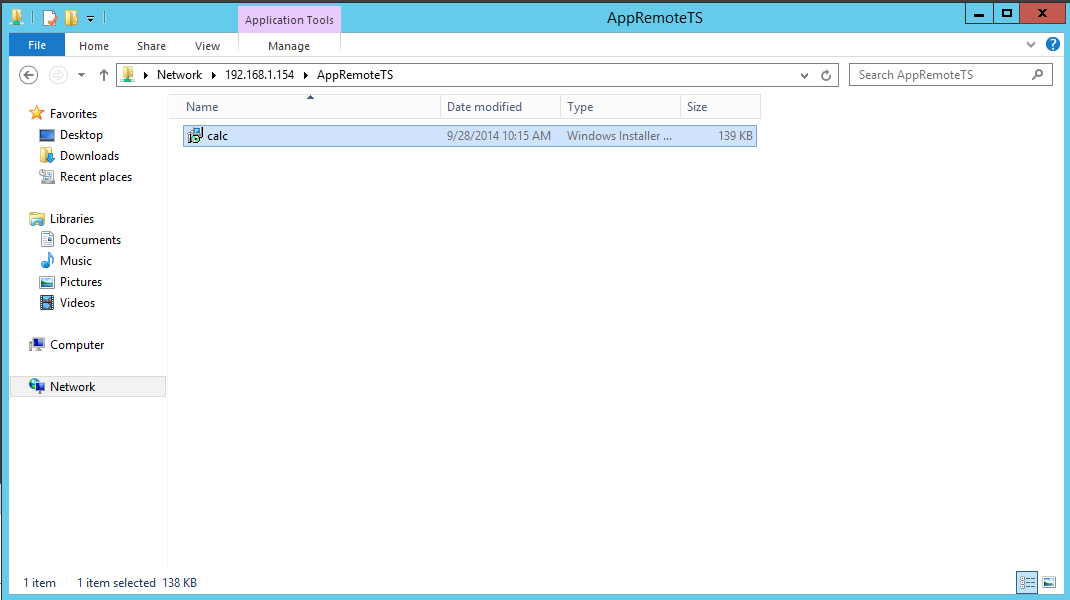 Once you have connected you'll notice the "Calc" Icon created on your desktop if you click on it, the calculator will open on your computer but it runs from TS, not from your computer.