Hey there,
Today I would like to show you how to add new datastores to VMware infrastructures easily and quickly keep on your name conventions, ID orders, best practice!
My VMware version is 6 which is still done through VSphere.
As known database can create on a different type of physical storage – local storage, iSCSI, Fibre Channel SAN, and NFS.
I already created a new Volume on my storage and the only task I have to do is adding this new volume to my VMware.
So in my case I have several (ESX) Hosts, I can perform "rescan for databases" on each host or I can rescan it per "Cluster" which consists all hosts and that's what I am going to do – quicker and better.
Please "Right click" on Cluster and "Rescan for databases":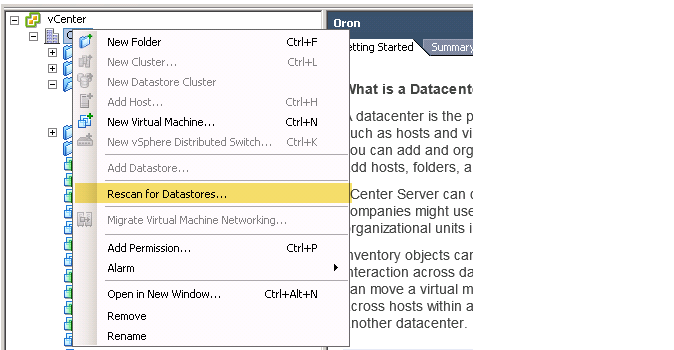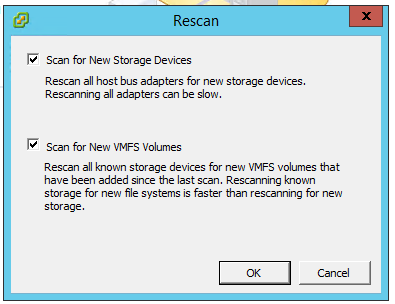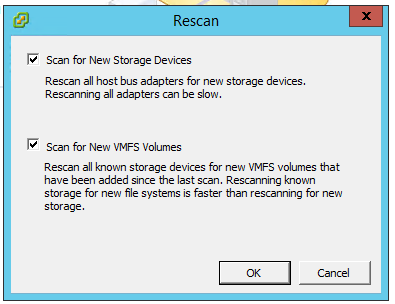 As you can notice some new tasks created which regard to rescan all HBAs:

As soon as the tasks completed go to your Host and add the new Datastore:
Host > Configuration Tab > Storage> Add storage
Select the storage type, in our case; it goes to be ISCSI Lun: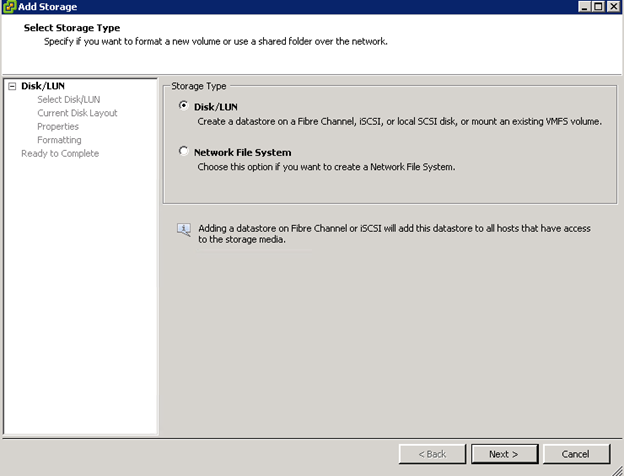 Here is our Volume:

State a name:

Set a capacity:

You can verify the 'LUN ID' and capacity on your iSCSI device:

And that's all, the Volume is ready for use.