Hi, My name is Meir Peleg from Israel.
I'm Currently working as a IT Consultant at Consist since 2017.
I began my IT Journey back in 2008 while serving in the IDF.
My first major role was at Diesenhaus in 2011 which followed by a job at AT&T where I was a System Administrator for a total of 1.2 years. then I work 1 year at Telit as Microsoft expert who was responsible for Microsoft infrastructure-wide world
I started my own IT Blog in 2013 where I do my best to update on weekly basis.I mainly write about IT infrastructures, IT Solutions, Big projects and so on.
I'm highly experienced in Microsoft infrastructures such as:Office 365, Centralized management of domains, Full Managing and maintaining SCCM (Complex Task sequence with UDI for Win 7, Win 8, Win 10, Packages, Software SUP, Reports,queries,migration process,remote DP's and familiar with most of other features), Migrations Active Directory environments to 2012R2, maintaining Skype For business, DNS, WDS, SQL, Azure,Exchange 2007,2010,2013, GPO Harden Policy,SSO Azure,IIS,File Server Upgrading servers,Terminal Server, RemoteApp,Terminal Services Gateway.
I also consultant and specialize in Windows Server, OS deployments, Mail infrastructures, and complexity troubleshooting, In addition, I have experience with Veeam, Cisco, CheckPoint, Raid configuration, Reduxio and NetApp storage, Anti-Virus servers, have a good knowledge with Powershell, and batch file,Windows Server 2016, Windows 10, most my experience based on VMWARE platform and other IT tools
Courses & Training 
MCITP
CCNA
CheckPoint
SCCM
Windows Azure
Office 365
VMWARE
 I've been a Microsoft MVP since 2015.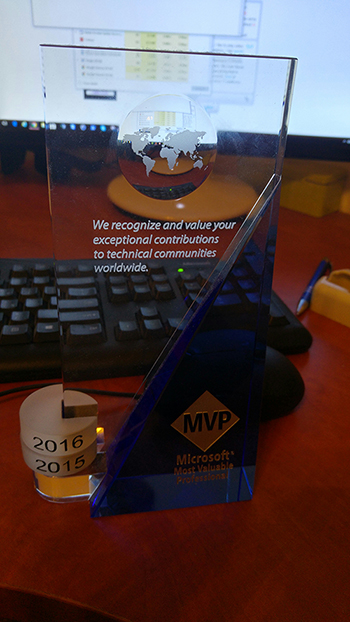 Youtube:
https://www.youtube.com/channel/UC5kCjoAz_PznscR391MW0Rw
Linkedin:
https://www.linkedin.com/in/meir-peleg-1234b069?trk=hp-identity-name
Facebook:
https://www.facebook.com/groups/PELEGIT/
https://www.facebook.com/PELEGIT/
Twitter:
https://twitter.com/Peleg_IT?ref_src=twsrc%5Etfw
When I'm not working I like: Playing soccer, Playing Video games and reading books.
I don't have all the answers, but I'm happy to share what I've learned so far.