Proxy settings change automatically Windows 10 is some new bug, virus, popped up recently and some users are experiencing this issue nowadays.
According to the IT social topics – users complaining that it comes from VPN settings, Virus, or even Microsoft Update, unfortunately, I experienced this as well last week, tried couple of things such as  VPN  didn't see any exception programs that changing my Proxy settings on internet explorer,  have run Malwarebytes, search some task schedulers which may set the proxy settings, deleted some registry keys, repairing Windows files,  changes permission, except of formatting computers I have tried anything without success
So let's check what we can do:
You can open CMD and check what application is listening to 8080 port, in my case there wasn't any Process in the list…:
netstat -abno | findstr LISTENING | findstr :8080
This is the error I faced: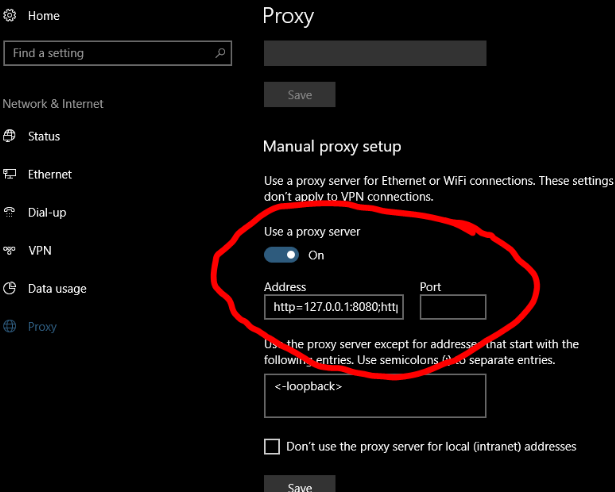 The only way that I found fixing it, is by enabling some local Group Policy which doesn't allow Proxy and internet settings to be changed.
Start  > Run > "Gpedit.msc".
Computer Configuration > Administrative Templates >Windows Components > Internet Explorer  > and Enable the "Prevent changing Proxy Settings policy":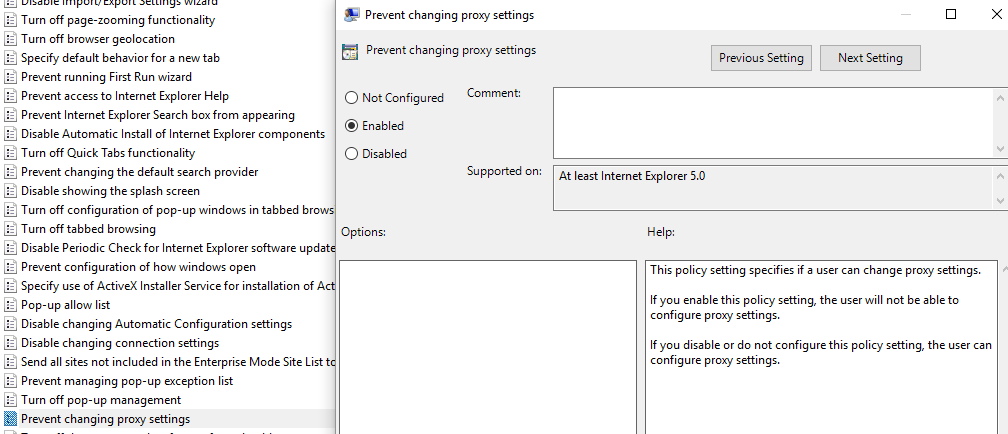 You also can enable the following Policy if the first one not working:
And Enable the "Security Zones: Do not allow users to change policies":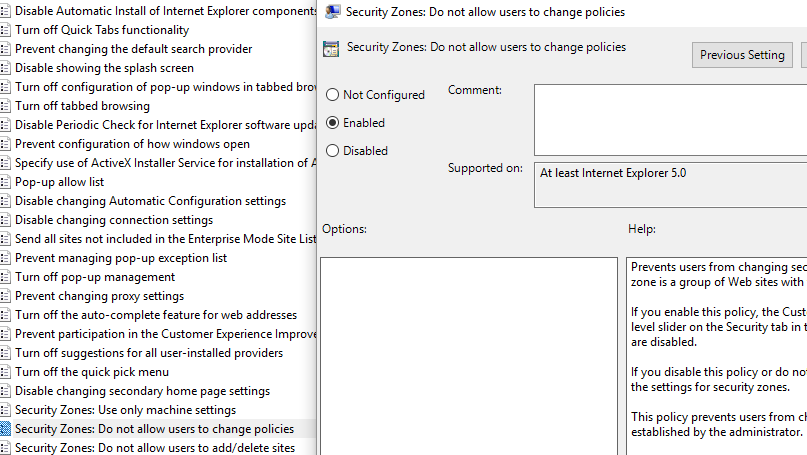 Restart the machine and then you will be able browser perfectly.
Foy any question please leave a comment!