In this procedure I am going to show you how to create a simple own dashboard on vROPS.
Just for our demonstration,  the dashboard will be very quiet and simple, using those wonderful details you can get overall perspective on your datastore capacity utilization and preparing for any capacity plan that may make your life easier especially while managing, maintaining multiple clusters a cross abroad, large-scale VMware environments.
This type of dashboard is obviously meaningful and necessary on each organization.
Let's create the first vROPS dashboard!  🙂

Open the vROPS and click on "Dashboard" > look at left side you will the "Views" click on it.

Click on "Green plus" and create a new view:
Set a name for this view: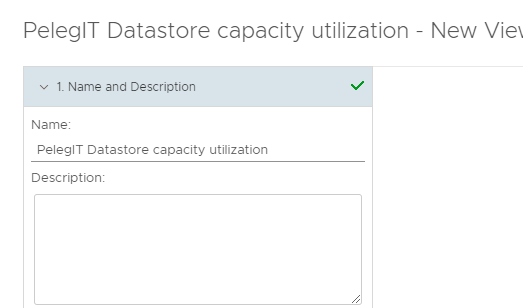 Select what presentation type do you want to see in this view, I would select the "List" type: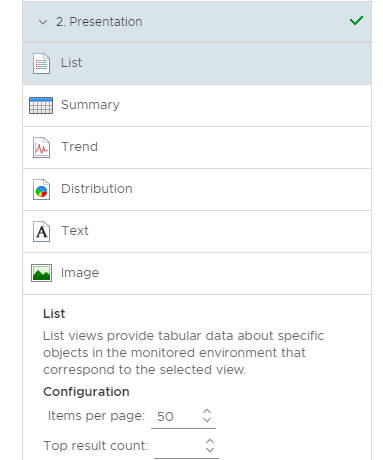 What subject do we want? you can see that you have many subjects type over there, I've added my subjects which is datastore,
* BTW: you don't need search it, just type a word: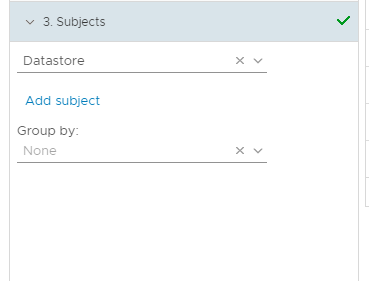 On "Data" I chose the following values Free space and Total capacity:

On "Visibility" – I want to choose interesting things that will help us to get deeper information, follow me:
Click on "Show Advanced Settings"

Set alert colors for 60, 70, 80 capacity utilization,  which means that 80% it is critical for us once reach to it'll mark it as red, everything that less than 60% will be colored as green color which is good as per to my policy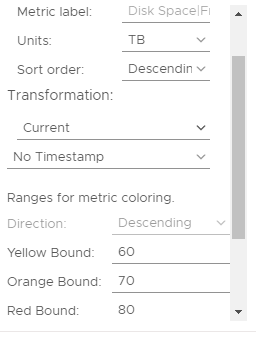 Capacity plan and historical acquaintance with the environment – I would like to get information for last couple of months, therefore , in order to do it, go to "breakdown by" and select the  "Add interval breakdown column (see data for column settings)":

Then, on the configuration tab choose "breakdown by" months and it will show you the history changes per your subject which is datastore in my case:

Just to getting the quick glance of our results: Click on "Select Preview Source":

See how it will looks like:
Great 🙂 , View has been created successfully ! the next step is to create dashboard and connect this view to new dashboard.
Go to "dashboard" >  "Actions" > Create dashboard: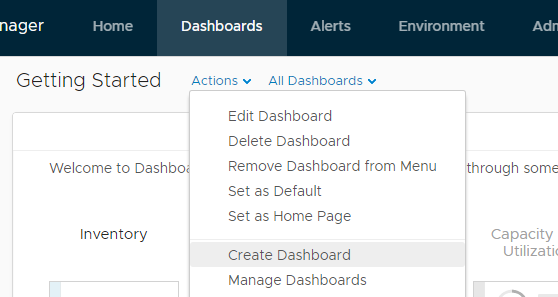 So how do we want the dashboard widgets will looks like?, i choose object list just drag it to the screen.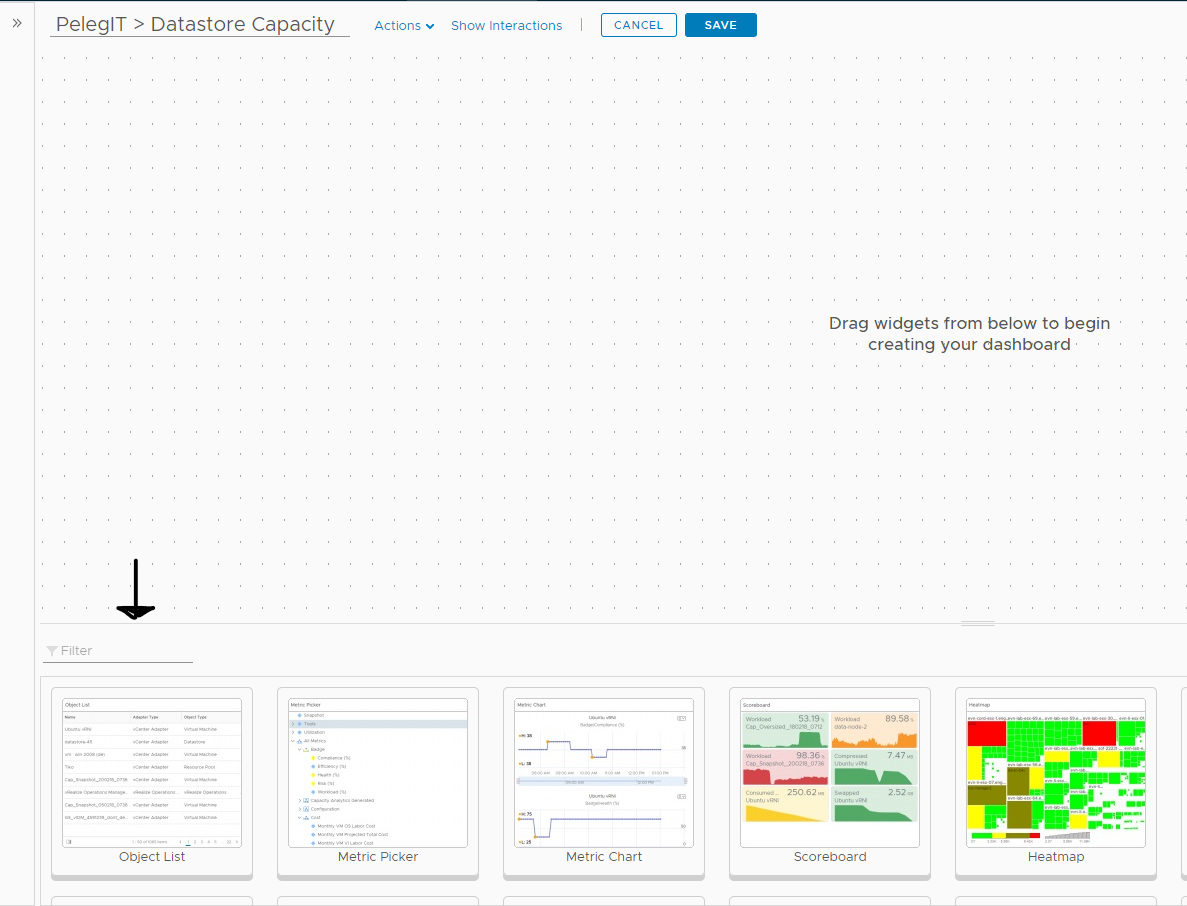 Then,  edit the object list by clicking on pen:

Set your policy on configuration settings, refresh, self provide and auto select first row:

Most important tab is the "Out List" > click on it and select "Object Types"  and then "Datastores: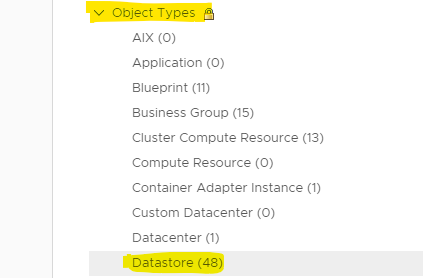 Save the dashboard
At bottom right side,  tick the "Widgets" and drag the type you would like to drag, as you can see, we are connecting between the object list to the view that we've created:

Edit the view:
On the "Configuration"  tab just tick the refresh content, then, go to "output data" and select our view


After you have dragged the list to the screen, we have to connect the object list to the view, in order to create this connection, you have to make sure you are on "Edit dashboard mode": click on "Show Interactions":
Just drag the line of object list to list view like this:


Save the dashboard.
Then click on one of your datastore and you will get the information:

That's all guys, our dashboard is ready for use.
So I really hope that my procedure will help you to create dashboards and understanding the process.
More:
On VMware