Hello guys,
I would like to introduce you this nice possibility we under our nose, I am talking about the healthy report.
Perhaps, you are monitoring Active Directory replication with REPADMIN command and gets information about your information, But sometimes also go over on DFS service/resource could be relevant for you, I already had a case the there was no any issue with AD replication, Repadmin showed that everything is ok, but a remote site didn't retrieve GPO correctly.
DFSR (Distributed File System Replication) service which knows synchronize folders on multiple servers across local WAN network connections, In our case, it replicates the SYSVOL and Netlogon between DC's, I can promise you, you are going to find extraordinary information about you environment!
Using the step that I will show you below, you will see your DFS Replication Health
What do you have to do?
First, Install DFS Managment Tool on your DC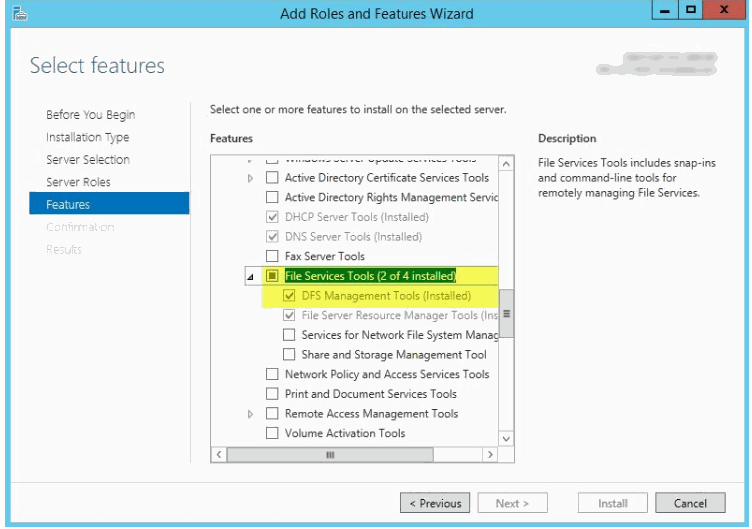 Second, open the DFS Managment and create a report: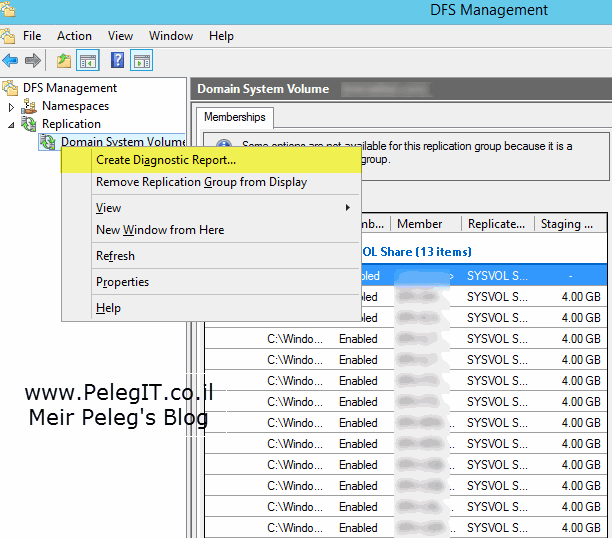 Select the Health Report:
Continue with next (You should choose what DC you want to check), Where do you want to save the file, afterward once the report complete the  DFS Replication Health Report will be shown,
By the way, the file located under C:\DFSReports\