Hey guys, I would like to show you how to create a backup job in Veeam backup and replication.
In order to create a job, we should have "Backup repository" which is our backup destination, could be your storage, QNAP, and so on, secondly we have to configure "Managed Servers" with credentials which are belongs to  VMware, Hyper-V infrastructures.
I suppose you already have configured VMware infrastructures and backup repository into your Veeam and focusing on backup job creation.
Open Veeam backup and replication:
Backup job > VMware Vshpere:

Set a name and continue:
Select your machine, in my case, I am just selecting one machine: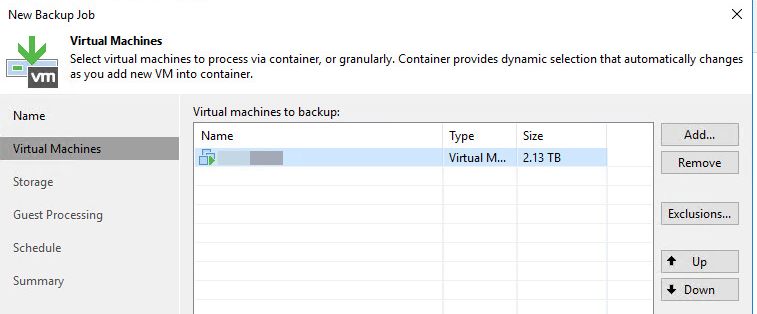 Select your backup repository and then click on advanced.
Retention Policy: 14 points- you can change it.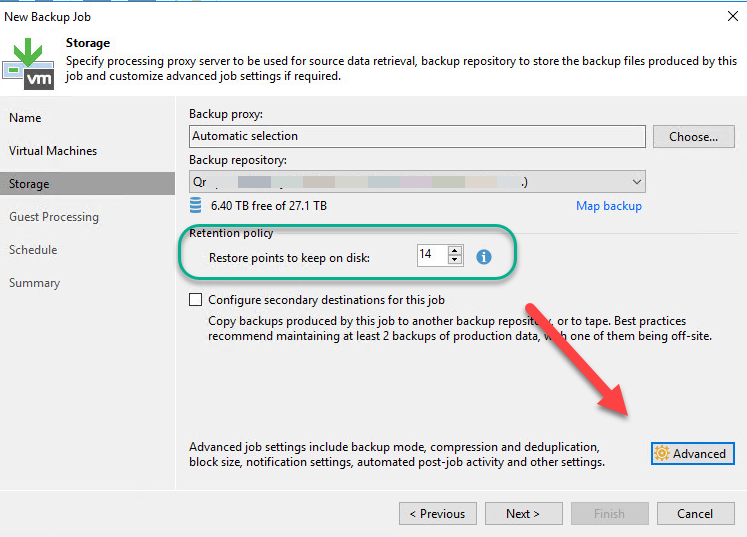 In advanced we have several configurations to check:
make sure "Changed Block Tracking" is enabled
CBT is a common way to backup only changed blocks, instead of backing up any blocks every day it knows backing up only changed blocks [Incremental]: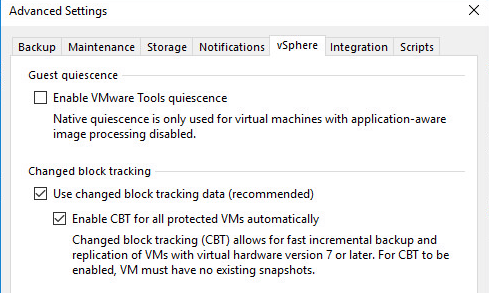 Send Notification:
And then continue with Next.
In the next windows, I am enabling "Application-aware" which is recommended for Exchange, SQL, AD, Share points and knows to truncate logs and keeping consistent logs which used by Microsoft VSS:
Note: Set credential for your environment.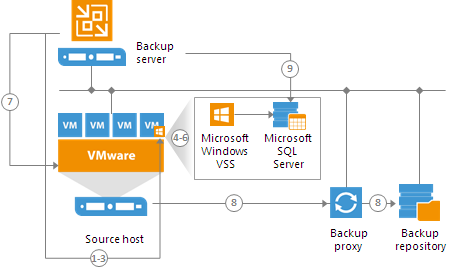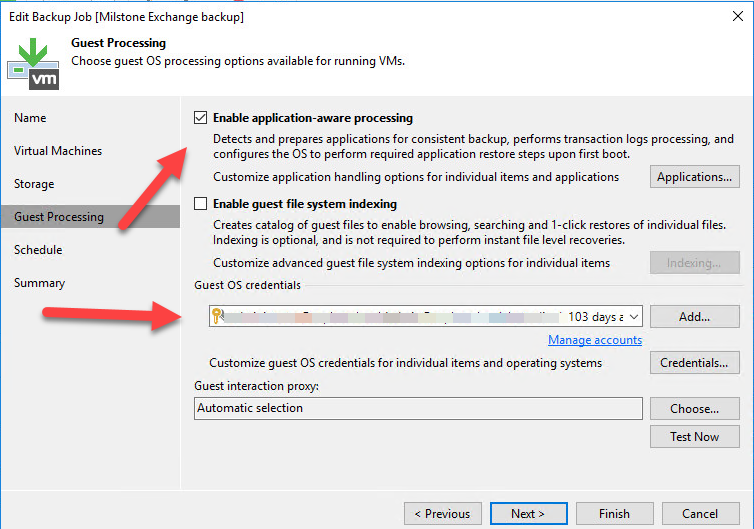 And the last section is the setting the schedule: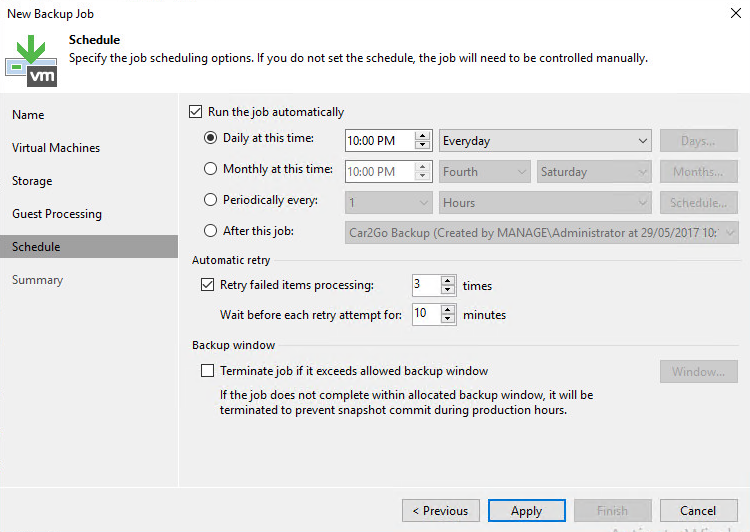 If you want to initiate the backup right now just tick the "Run the job when I click finish" if not just click finish.