Adding new windows updates to existing WIM image is something that any SCCM IT guys should know, instead of creating new updated capture, you can inserting newest Windows updates to existing WIM file through SCCM management console, saving a lot of work and time.
The patches retrieved from your Software Update Point, therefore you should verify that your SCCM gets windows updates from the internet or internal WSUS server.
– Make sure you have available space on C.
– Only CB update will be updated.
This feature called "Schedule Updates", let's introduce it by navigating to Software Library > Operating System > Operating System Images
Right click on WIM file and select "Schedule Updates":


Then you can select the available updates for this image and add them easily by clicking next. if you don't see any available update –  it means that there are no updates for this OS, I would re-checking the SUP and ensure that you do sync updates for this operating system.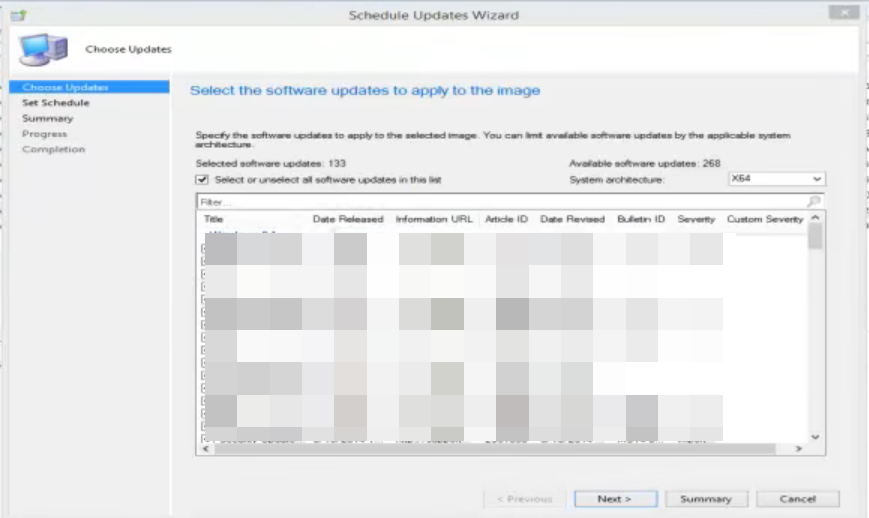 As soon as it completed you should check your updates on "Update Status" tab: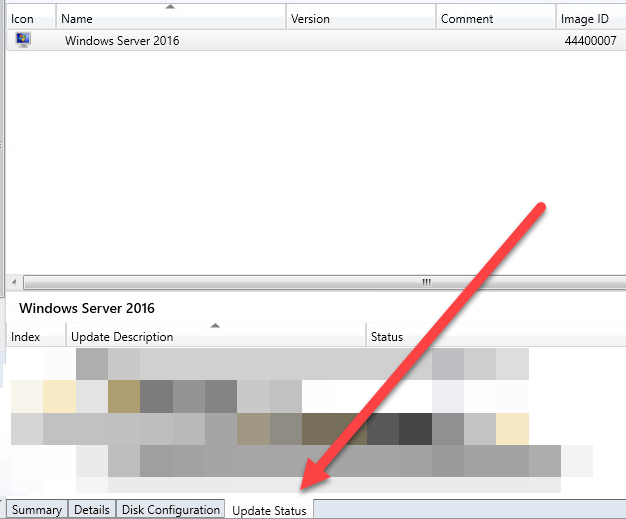 As well as you can right click you WIM File > Properties > "Installed Updates":