Hey guy,
Today I want to show you how to create Windows Server 2016 task sequence and deploy it.
Nowadays, Windows Server 2016 is one of the common operating systems we use whether is new server's installation or in place deployments, usually when we are talking about server installation we use on VMware templates or installing n new scratch server which are enough good for us, however, I would like to add another deployment method which is deploying "Windows Server 2016" using SCCM with very basic steps.
This tutorial is for advanced guys who already have good SCCM knowledge.
So, let's start:
Hopefully, you already have Boot Images, Drivers, any basic prerequisites we have in SCCM in order to deploy OS.
The first step is to import Windows Server 2016 WIN file into the SCCM server.
Open to ISO file and add the WIM file to the SCCM:
Complete the wizard with next.
Distribute the new OS to your DP:
Great, the next step is to create a new OS > go to Software Library and the Operating systems > Task Sequences:
Right click "Create a Task Sequence":
Install an existing image package > Next
Specify TS name, description and boot image.
Select the OS – image package, image index and set a password to a local user, you can add the product key as well.
You can automatically add this computer to the domain
Install the ConfigMgr client post OS installations.
Don't need the USMT.
Don't need to run the windows update right now.
Deploy this TS to the certain collections, "unknown computers" as well.
Do not forget to select on "Purpose: Available"!
Make available to the following: "Configuration Manager Clients, Media and PXE"
My task sequence steps – default settings:
Deploying the TS:
Selecting our task sequence: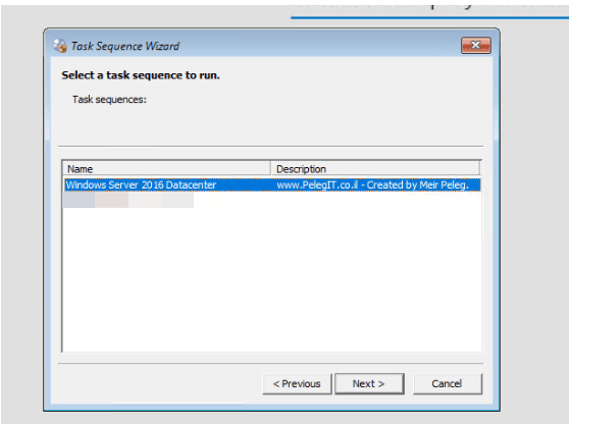 The progress – downloading "install.WIM":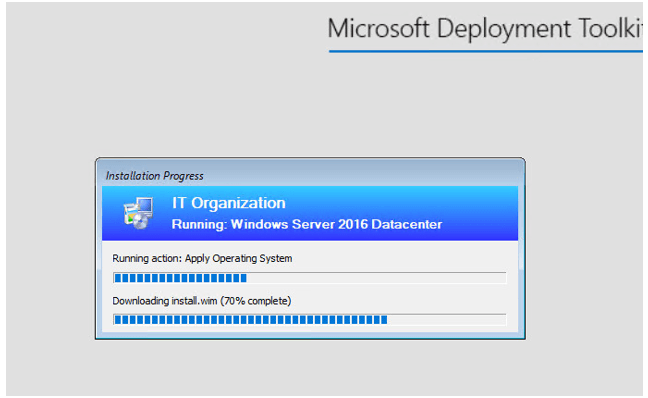 Installing the OS:

Getting Ready: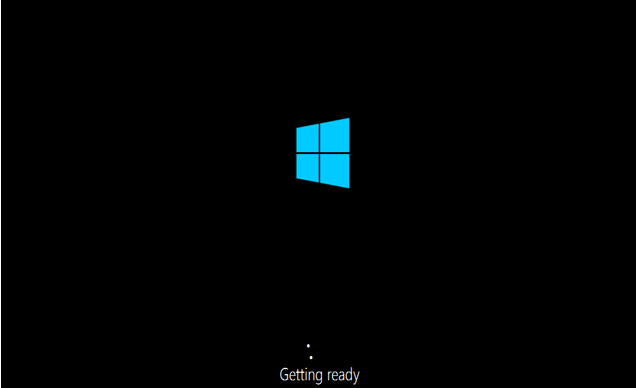 ConfigMge installation: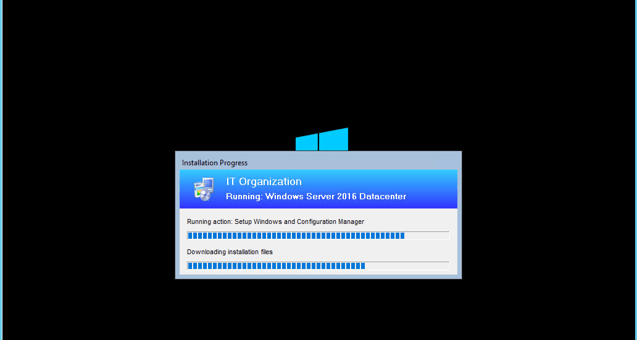 Installed successfully: