Hey guys, thank you for visiting my blog again, in this article, I am going to show you a new great available possibility which allows us to customize the software center.
As we know – Software Center is end-systems installed software which available for end users and allowing them installing or requesting application & packages without IT guys involved, however, sometimes not everything works smoothly with a certain applicationת some different errors into software centers, therefore the new feature I would like to show is the ability to add a new TAB to the Software center, in this example I will use on my website, in yours you can add your ticket system.
Let me show you how can we do that?
Open the Configuration Manager administration console and navigate to Administration > Overview > Client Settings:
open & create a new Custom Client Device Settings and select the Software Centersection, open the Default Client Settings and select the Software Center section:
Note: Make sure this Client Setting is applied to your collections and users

go to Tabs: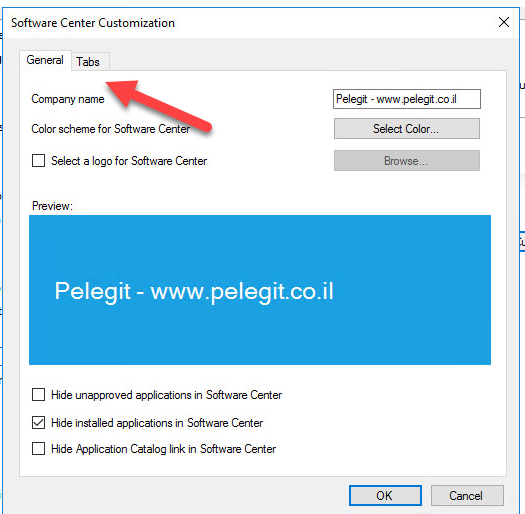 Add tab's name and your URL: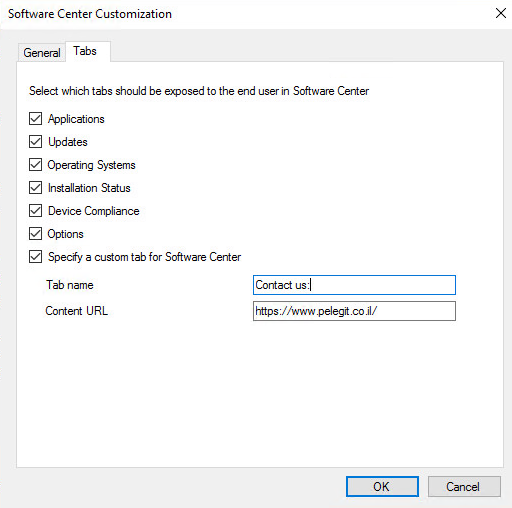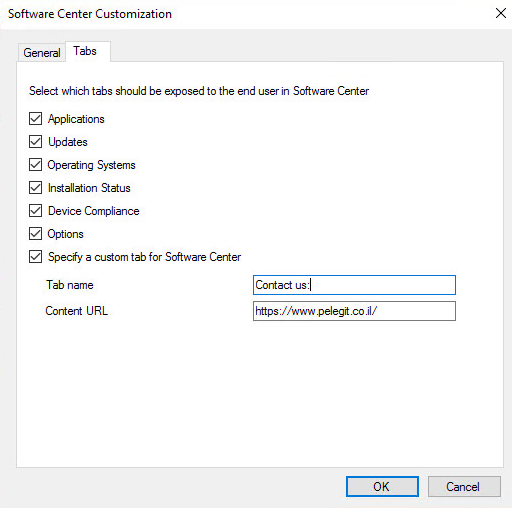 Open the "Software Center" and here is the result: