Perform site maintenance or reset this site:
That's going to be straightforward action but with powerful meaning.
Configuration Manager allows to perform site maintenance or resting our site directly through 'Configuration Manager Setup Wizard',
So, what does it do exactly?
Basically, it doesn't remove content, it doesn't remove DP, doesn't remove IIS configuration, doesn't remove SCCM Accounts, doesn't have any impact on SSRS Reports, and most important – doesn't remove applications, TS, Packages.
But you will have to re-distribute packages, software to your DP's again.
This operating mainly knows to reapply the default files and registry permissions on the primary site or CAS and reinstalling your site's components.
Once we run site reset, the setup stops and re-start the SMS Services.
FYI, secondary sites do not support site reset.
Alright, so how can we perform it: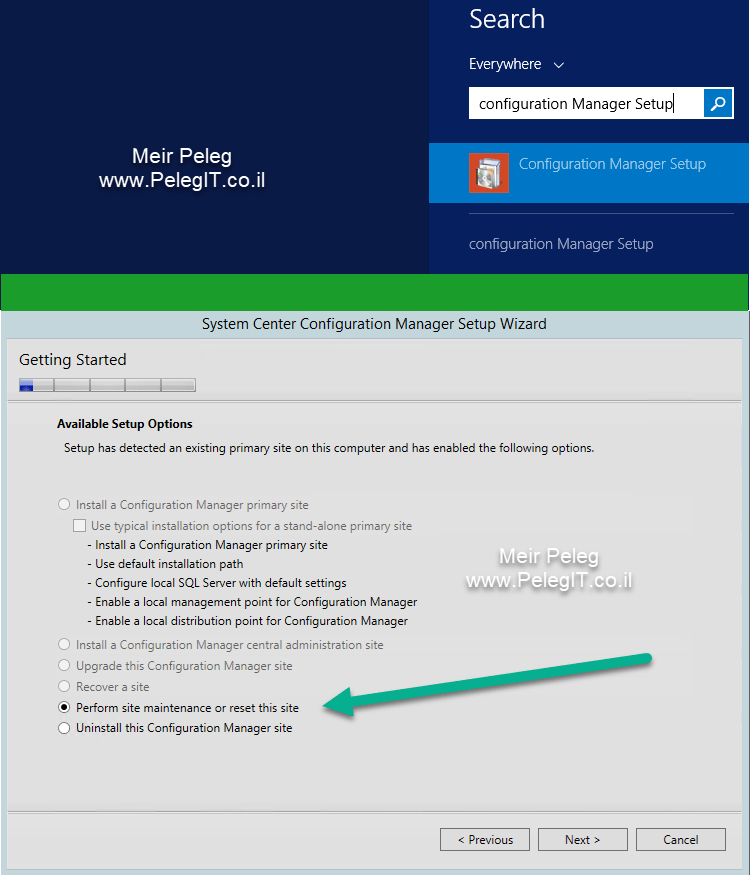 Reset site with no configuration changes:

P.S:
If this option is as grayed out, perhaps the primary site component is installed on that machine, uninstall it from "Program and Features"