Hey guys,
Recently, Vembu BDR asked me to make a review about their product, therefore today I am going to talk a little bit about "Vembu BDR Suite" solution and showing how we can backing up easily IT environments and then recovering files from the backup, (i.e going to prove you that there's great player which offer backup and recovery solution.)
Vembu is outstanding backup solutions for SMBs companies with more than 10 years of experiences, 4000 partners over 100+ countries.
Vembu's target audience is data Centers of Small and Medium Businesses, Enterprise IT Administrator and Service Providers.
Their suite consists the following suite:
Vembu VMBackup – Advanced VMware & Hyper-V Backups.
Vembu ImageBackup -Disk Image Backup for Physical Servers, Desktops & Laptops.
Vembu NetworkBackup – Offsite Backups for File Servers, Application Servers and Endpoints.
Vembu OnlineBackup – Backup of File Servers, Application Servers and Endpoints directly to Vembu Cloud.
Vembu SaaSBackup – MS Office365, Google Apps (now G Suite) Backups.
Vembu BDR360 – Centralized portal for monitoring and management of all the backup jobs handled across a distributed backup environment.
Vembu Universal Explorer – Free Tool for Item-level recovery of Microsoft Exchange, SQL, SharePoint & Active Directory.
I am more than 8 years in the IT field and have seen many different backup solutions, each one with his pros and cons likewise capabilities, limitations, and functionality.
We, the "IT" guys always trying to think how we can reduce the time of backup and recovery plans process which most of the time are long, unclear, any click we are ecliking is done in lack of confidence and finger crossing, thereby I want to show off and  I do think that you must introduce the "Vembu BDR Suite" product which provides us all-in-one solutions with a profitable price and extraordinary features.
Let's show you want I am talking about, First of all, the installation stage –  So, straightforward, not complicated, not too many prerequires, each IT guys can install it, Next, Next, Next, "set User, Password, Web management URL" that's all! (Big advantage)
The management console is based web management, over here you can get the Active Jobs, Storage Quota, manageability options: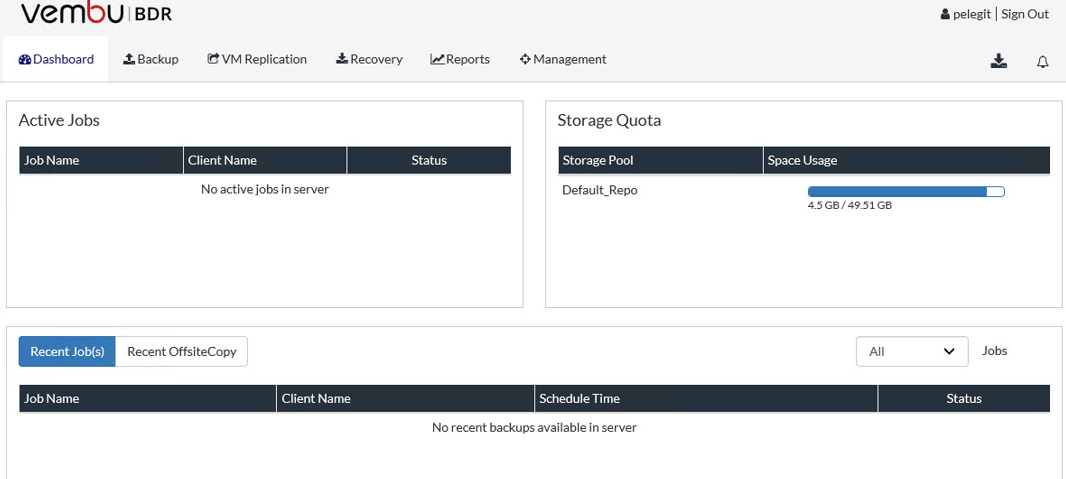 Let's touch the product and add a "Windows Machine" to my backup.
Click on Backup > Microsoft Windows > Add Microsoft Windows Host >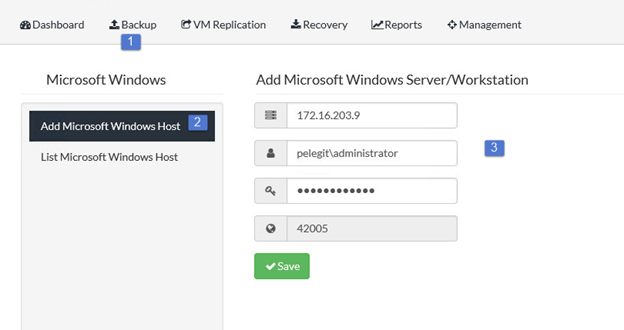 Post 2-3 minutes, here is my machine:
Let's click on "Backup" if you asked for driver installations, install it (Reboot may require)
Click on Backup and start with the basic configuration
Choose disks:
Do you want to allow the Applications aware? Certainly, and also here we have this options:
Scheduler – Choose whenever you want to back up your machine, you can allow "Additional backup" and set the "full backup" date:
Select the "Retention policy", and the storage pool, I have not created any storage pool yet, I am going to do that with you:
Add "Storage Pool" and select your volume: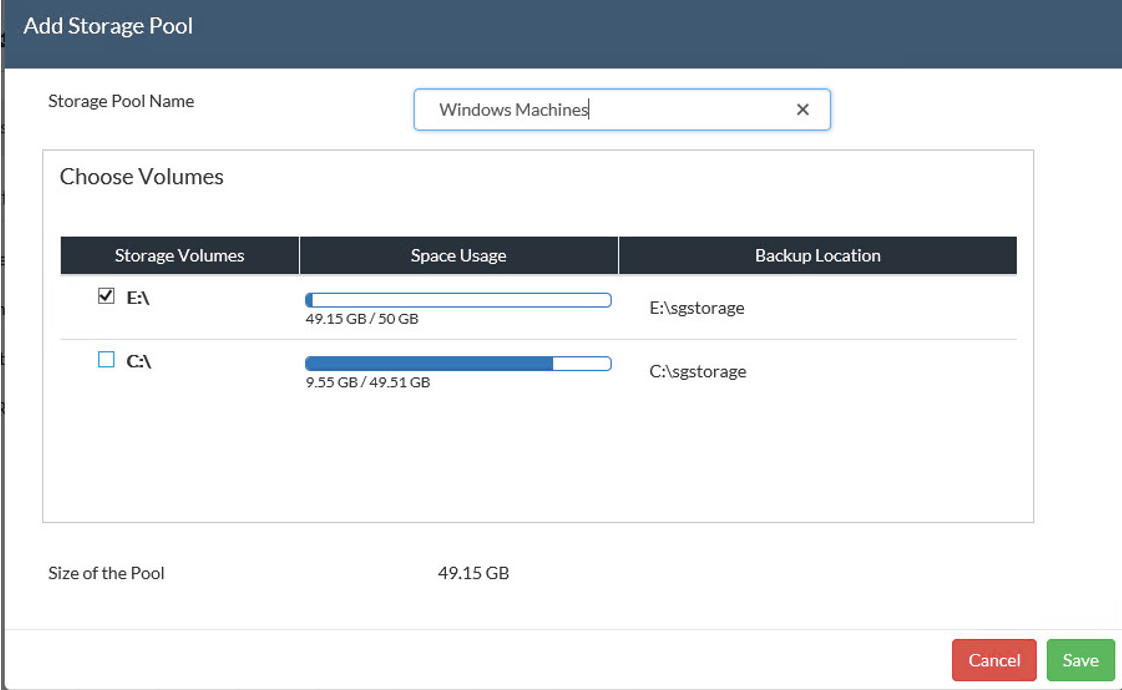 Click "Save" and then enable the retention policy:

Review your job and set name:
Here is my first backup job with "Vembu BDR"-  😀  it is running…

if you click on the green arrow you can get real backup progress: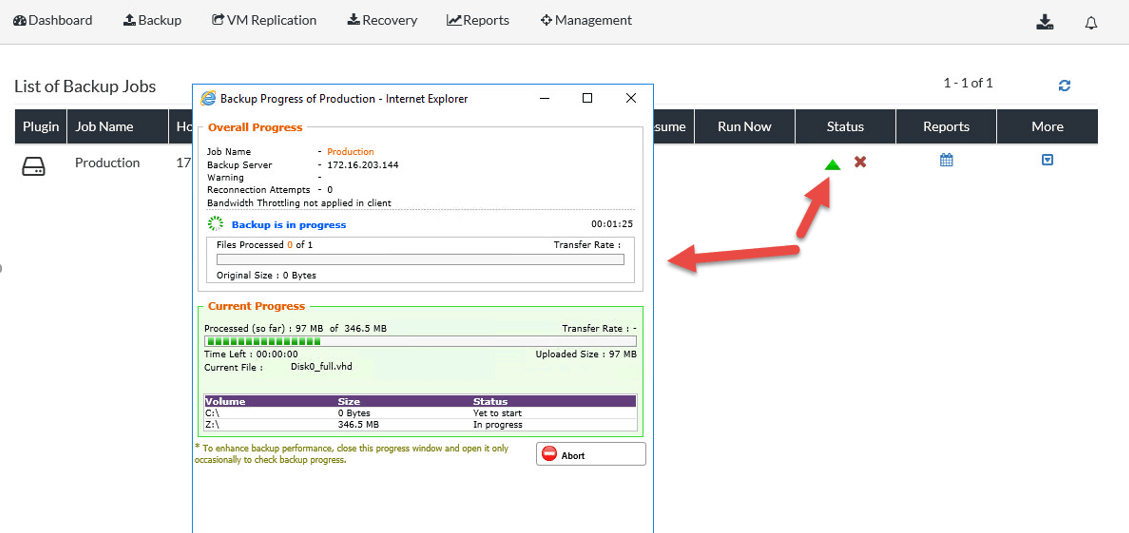 Meantime, the folder created and data has been generating:
You can take a glance at the progress window in the backup process which shows us the transfer rate, status, uploaded size, and current progress:
By the way- "To enhance the backup performance you should close the progress windows and open it occasionally"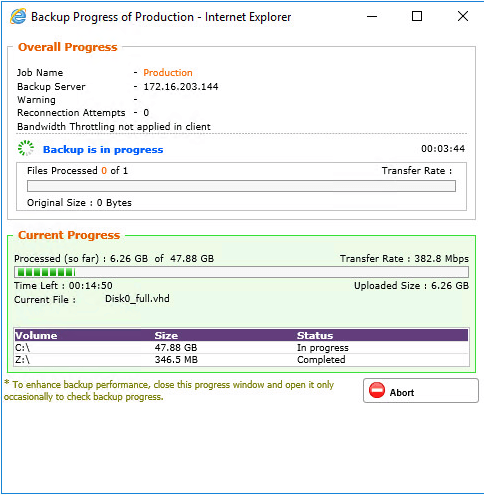 The backup completed successfully:

Now let's go to the recovery and check out what do we have here:
Simply restore option, click on restore and look at the variety of possibilities:
Quick VM- Recover backup image as a ready state.
Disk/Partition- Restore backed up disk image to the target HD at disk/volume.
File Level – you can recover certain files from the backup.
Disk Managment Mount – Auto attach backup to the disk management on the local machine – love it!!!
Download – multi-format restore, that's it great solution guys! absolutely useful one.
— I really want you to prove me a such a solution with these capability and this cost…
I would like to choose the "File Level Recovery":
Choose the file, folders and the data you would like to restore:
Oh, that is magnificent,  archive password and enable compressed restore data, don't forget to state the location: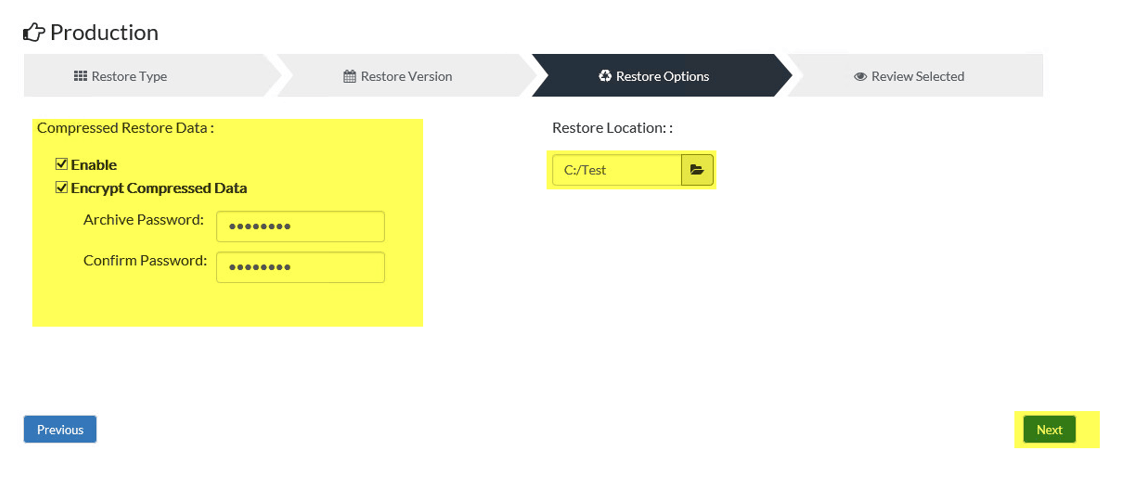 Reviewing and restore:
Resorted successfully:
So, as you can see, it is very easy to manage it, you can add any machine and even you can add your VMware and Hyper-V infrastructures to backup jobs.
Along with that, Vembu allows you to perform VM Replication at any location you want.
Guys, what is the conclusion? Before you are wasting a log of money on a backup solution, I would offer you download the "Vembu BDR" solution, I strongly encourage you to check this tool, you can get 30 days of trial and experience it.
They definitely a great player, an excellent solution, and these perks with a fair competitive price.
For more information please register for the trial at the following URL:
https://www.vembu.com/vembu-vmbackup/
Download Vembu Products
https://www.vembu.com/vembu-bdr-suite-download/