Group distribution is a feature which contains objects (Mailboxes). We can distribute them via email. I will explain briefly: Every organization, as far as I know, has departments, HR, Accounts, IT, etc... In the third example I will use my IT department, containing 20 users, including Help Desk, System Administrators, and developers. I want to open one group in the Exchange under the Distribution Group category and then send an email to all 20 mailboxes.
And of course, you can send emails to all members (don't forget to allow it)
You can not apply for permission to that group.
so let's start with our steps.
Open the Exchange Management Console: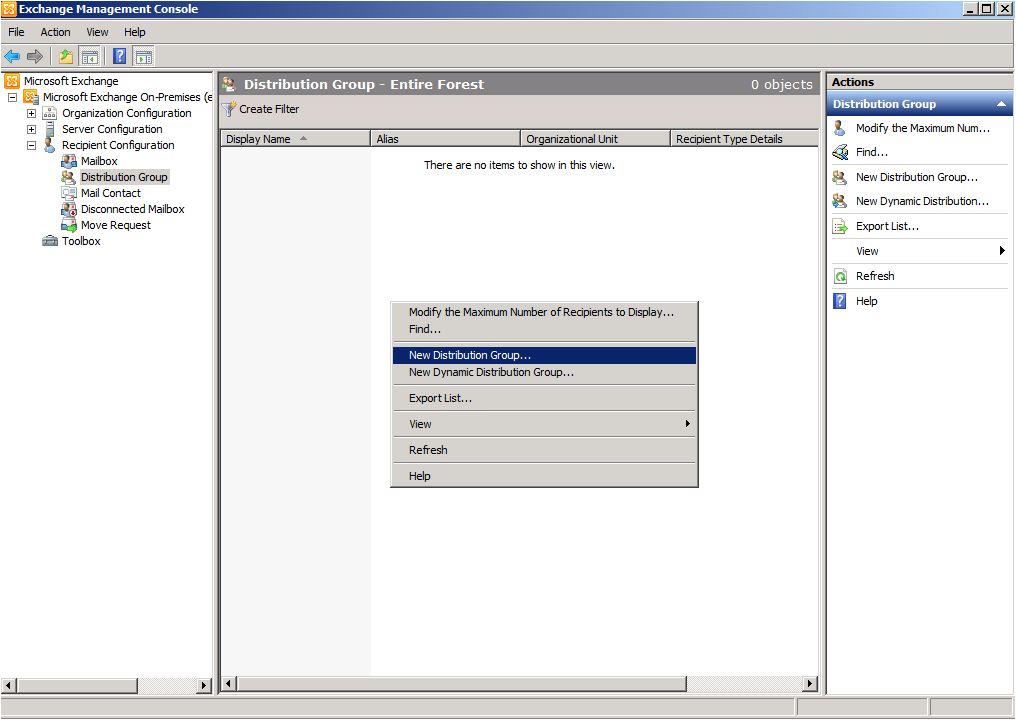 Our purpose it to create a new group right? So select new group and continue with Next: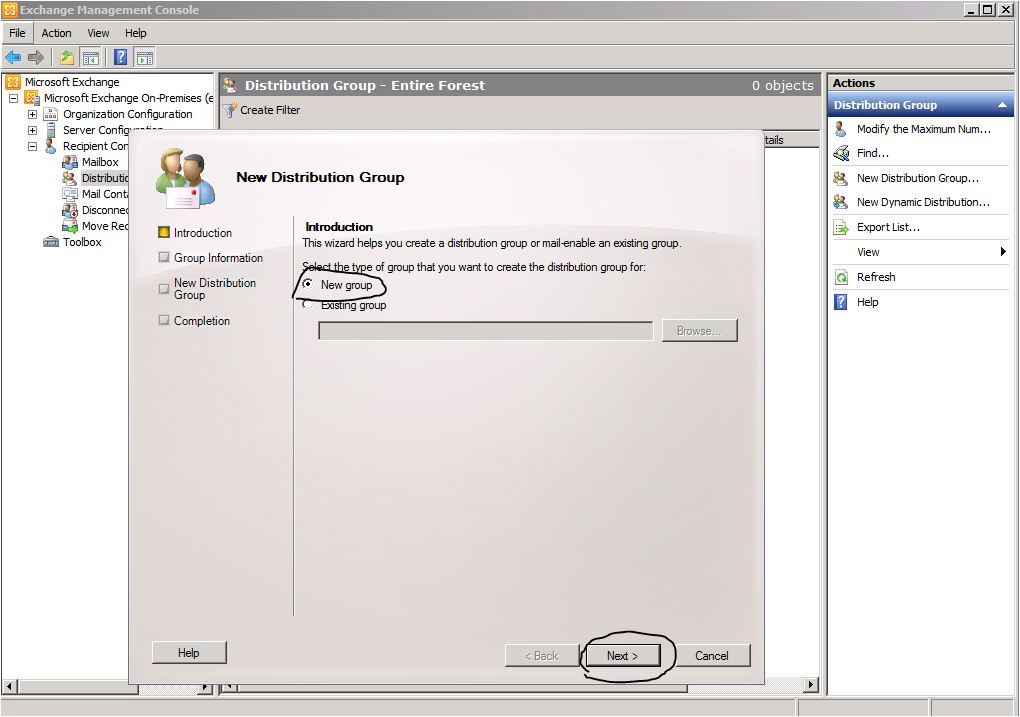 Fill the fields with Name. Alias and distribution group type, and you can specify which OU this group will be located: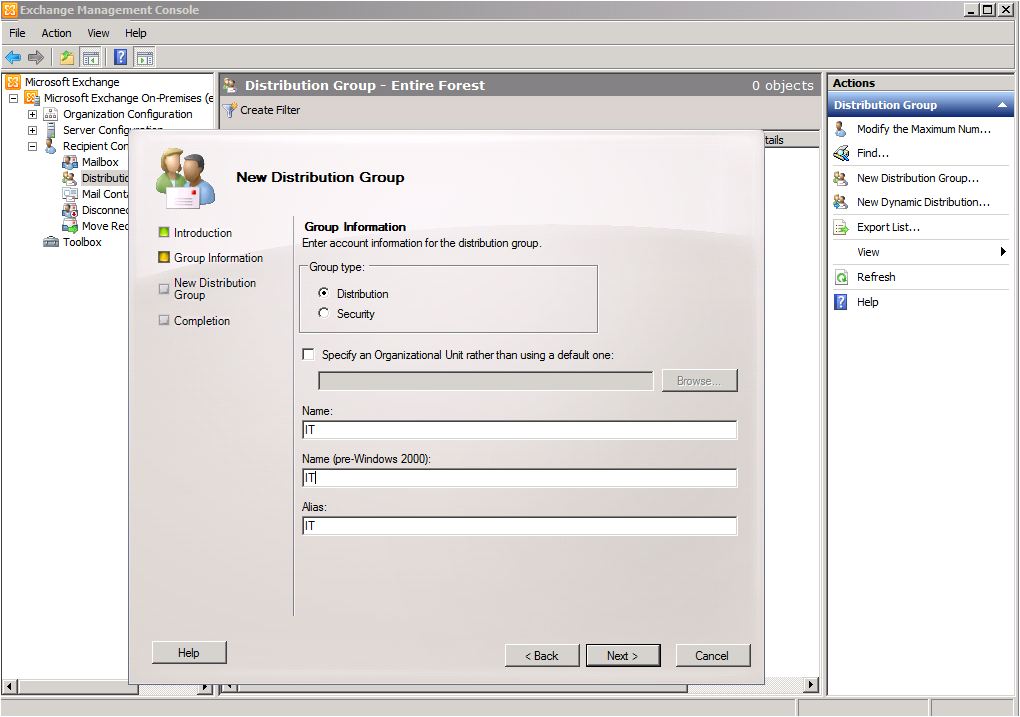 Finish: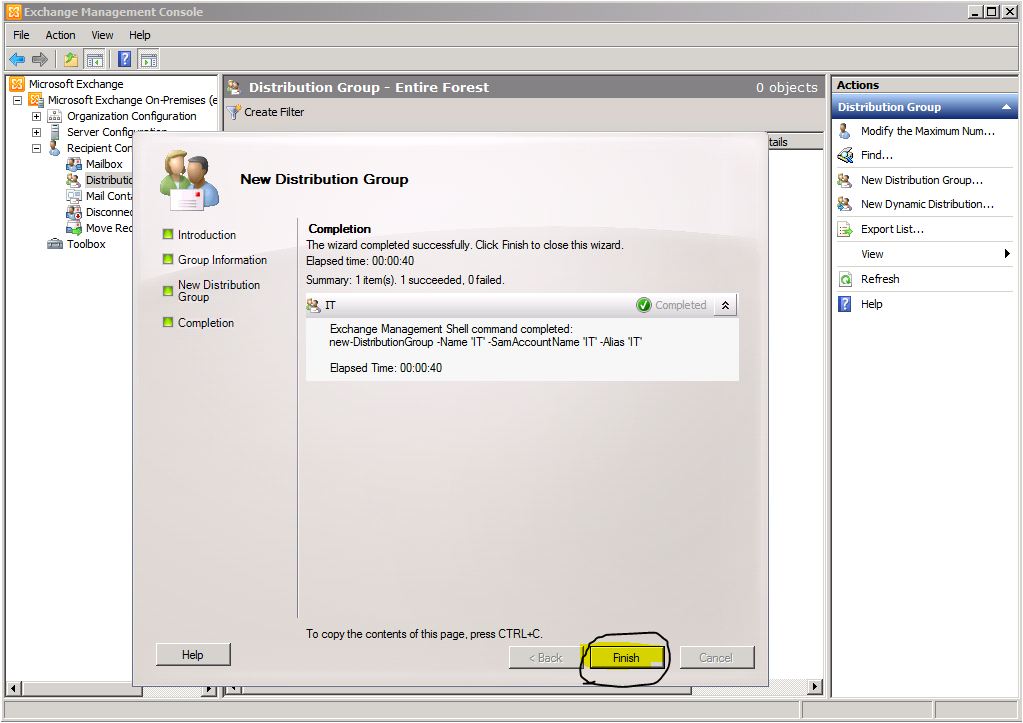 Search the group and click Properties. I am going to add mailboxes to that group: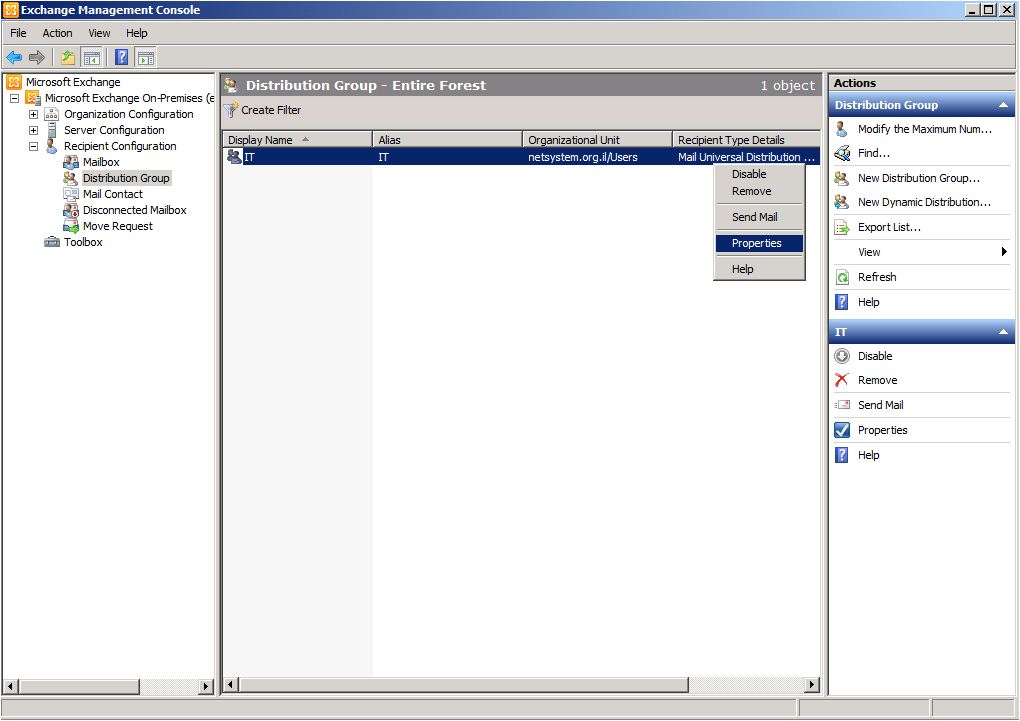 Click on Members Tab and add mailboxes: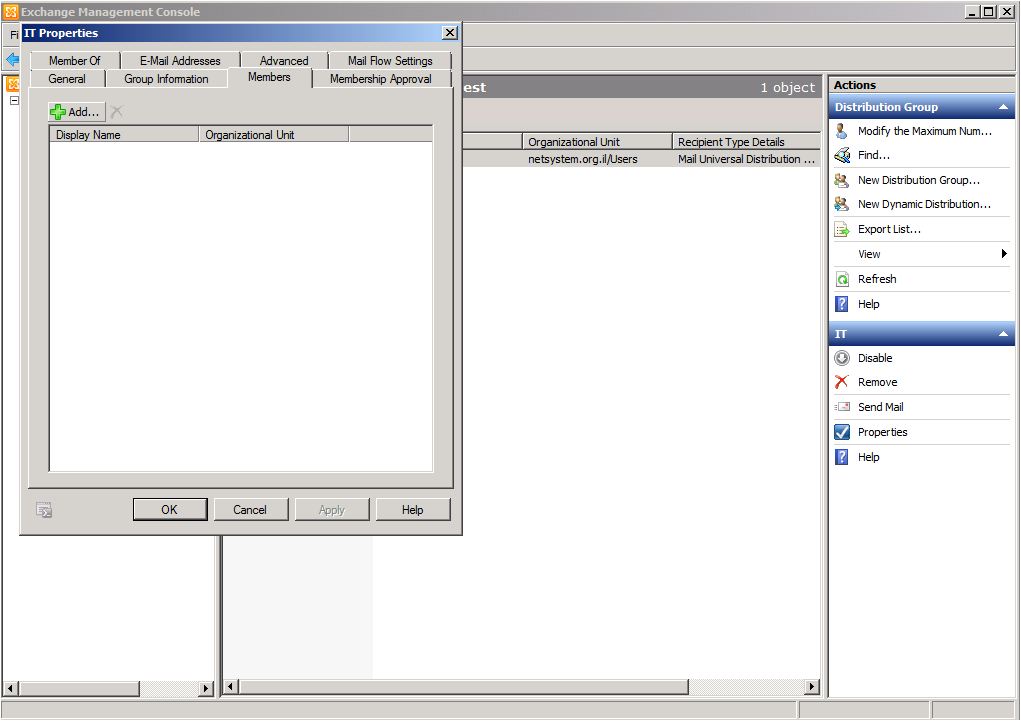 Mailboxes are: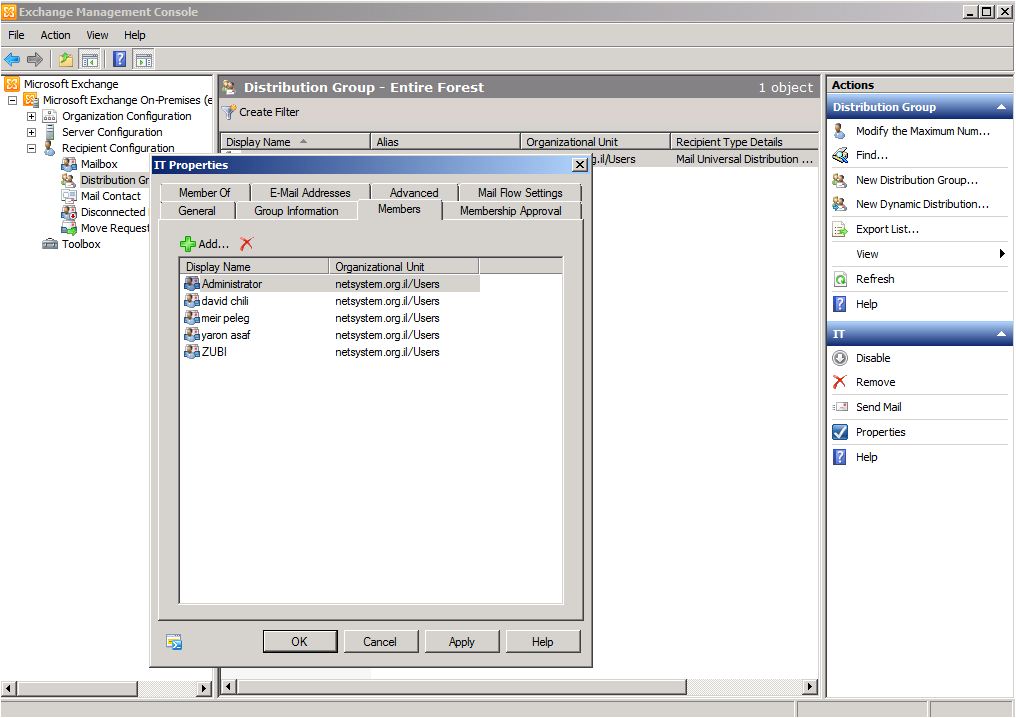 Sent them an Email:
You can review all members by double clicking on the DL: