What is the Java Jungle Seeds for Minecraft ?
Minecraft seeds are codes that generate the worlds you play in. They cover a wide variety of locations, including murky dungeons and landscapes with beautiful views. Once implemented, these codes create a world in which you can build and explore.
Each of the Java Jungle Seeds offers unique features, loot, and some even include jungle temples near the spawn.
How to use Java Seeds ?
You can enable coordinates when you create a world in Bedrock or use the F3 key in Java. You can also head to the place or use the / teleport command!
List 5 Best Java Jungle Seeds 1.18.2 | 1.17 | 1.16.5 for Minecraft :
1. DK Island
Seed: 966719734663065500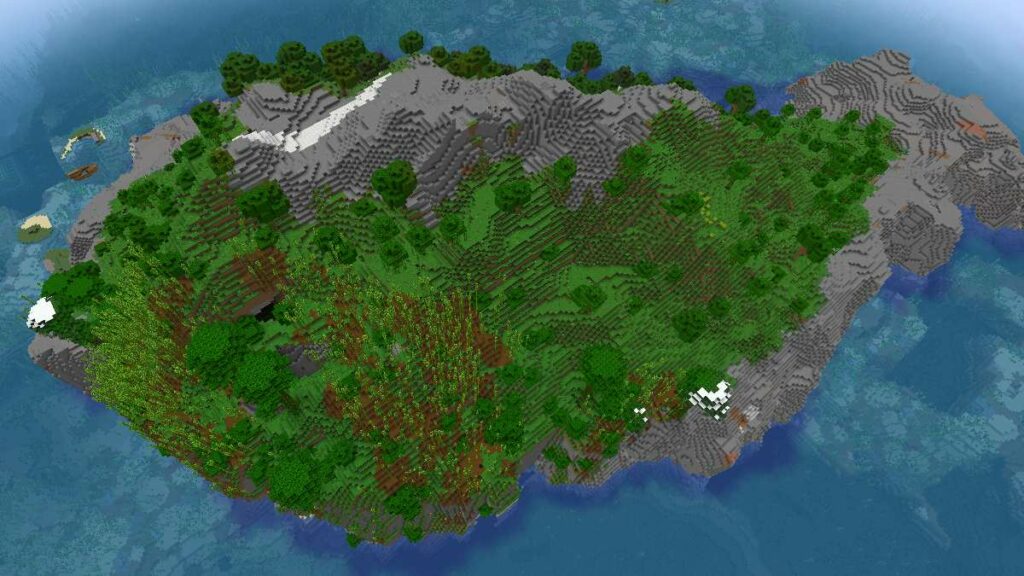 You don't actually start in the jungle with DK Island seed, but if you go on a short adventure, you can navigate to a jungle island with a huge mountain right in the middle of it.
Key Locations

Jungle Island: -1085 -745
Nether Portal: -520 -408
Ocean Monument #1: -456 -648
Ocean Monument #2: -1176 328
Shipwreck: -648 -376
2. The Bamboo Garden
Seed: -469303486518945144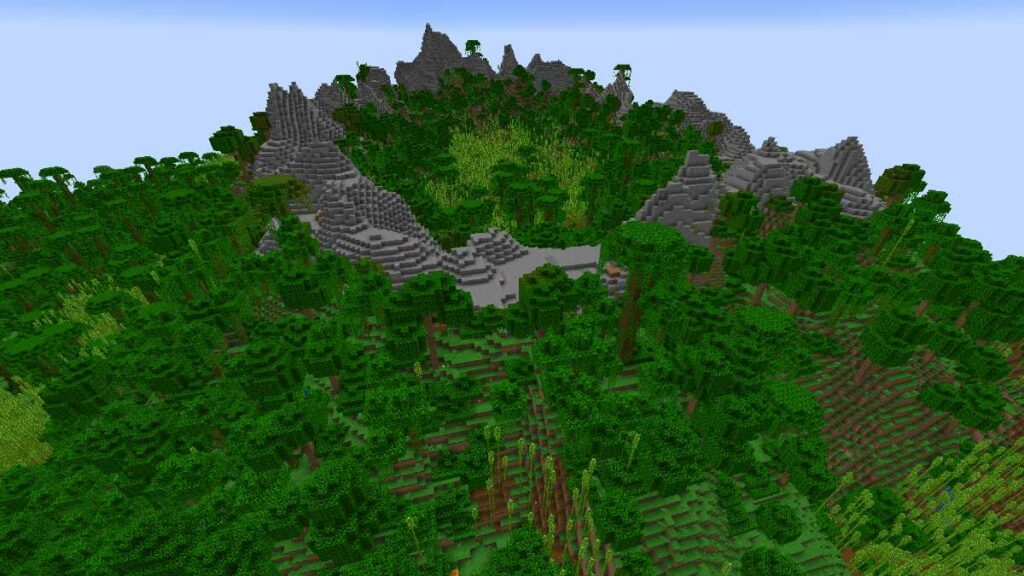 You spawn on a mountainous ring around a Bamboo garden on The Bamboo Garden seed.
Key Locations

Nether Portal: -280 104
Jungle Temple #1: -328 -344
Jungle Temple #2: -248 -792
Jungle Temple #3: 136 -936
Village: -360 -952
3. Java
Seed: -342733190736672361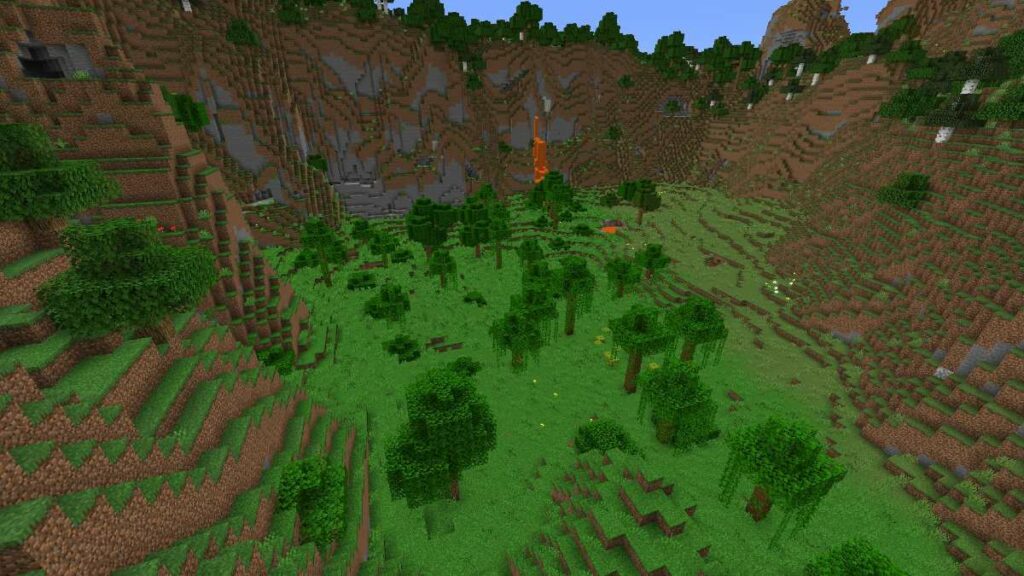 Key Locations

Village #1: 64 320
Village #2: -224 336
Ruined Portal: 248 24
Buried Treasure #1: -391 -551
Buried Treasure #2: 697 105
4. The Andes Mountains
Seed: 6220793025192987289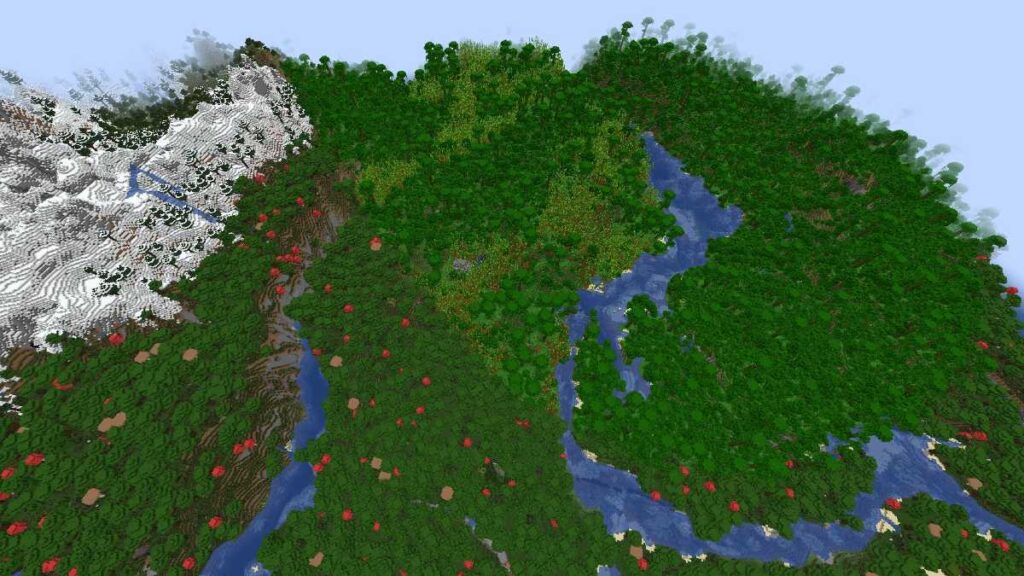 In Andes Mountains seed, you start out in a beautiful mountain range. A couple of hundred blocks away, you'll find a huge jungle biome, complete with bamboo fields and a jungle temple.
Key Locations

Inside Mountain Ring: -250 -50
Jungle Temple: -184 -376
Shipwreck: -600 -104
Ruined Portal: -584 -632
Shipwreck: 312 -200
5. Jungle Eclipse
Seed: 2038737658577796220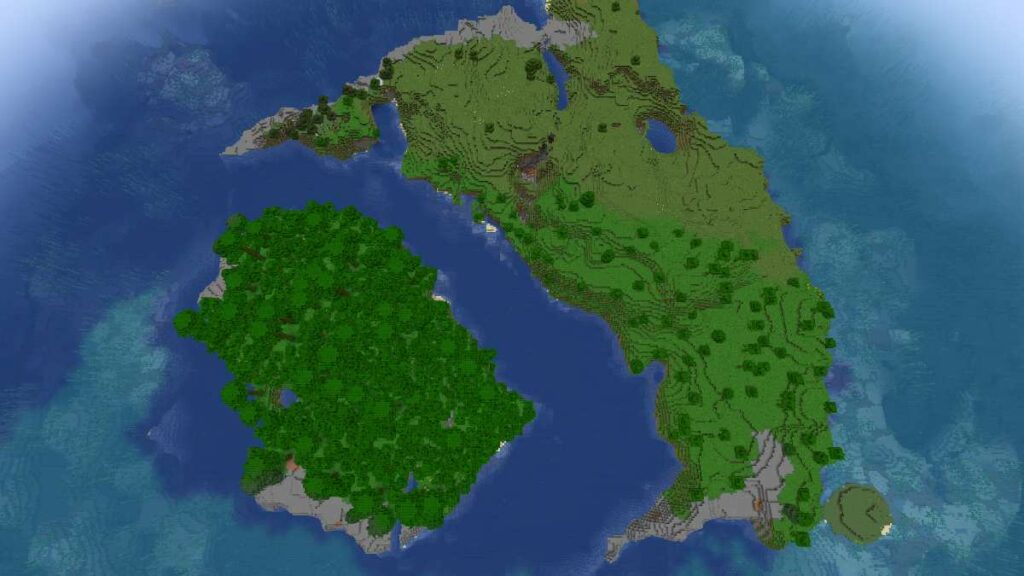 Key Locations

Cluster of Ruins: -248 72
Shipwreck #1: -344 152
Shipwreck #2: -360 -184
Shipwreck #3: 232 184
Nether Portal: 360 136