What is Starters Pokemon by Generation ?
In the huge world of Pokémon, there are hundreds of Pokémon that you can catch, however, all starter Pokémon have a special place in your heart as they go on a great adventure with you, their trainer.
Here's a list of All Starters Pokemon by Generation (Gen 1, 2, 3, 4, 5, 6, 7, 8 ) :
Pokemon Gen 1 Starters :
Pokemon Red
Pokemon Green
Pokemon Blue
Pokemon FireRed
Pokemon LeafGreen
Special Edition Pokemon Yellow
Generation 1 launched the type pattern of the Grass, Fire, and Water Pokémon starters, and 24 years later, it's still the same pattern.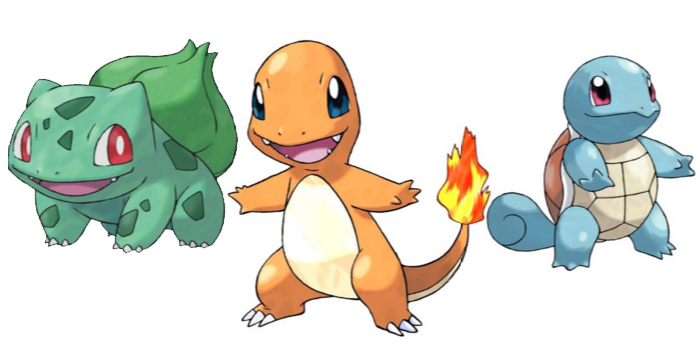 Character : Bulbasaur / Charmander / Squirtle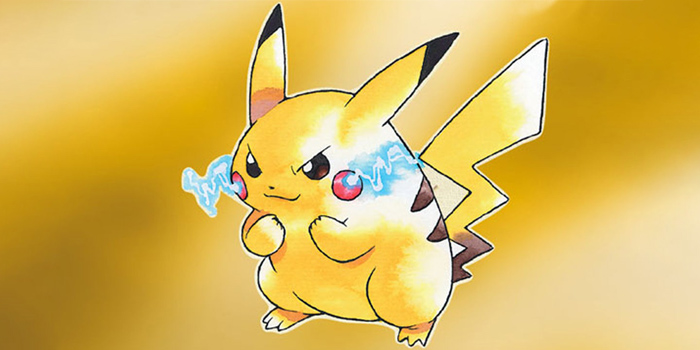 Character : Pikachu
Pokemon Gen 2 Starters :
Pokemon Gold
Pokemon Silver
Pokemon Crystal
Pokemon HeartGold
Pokemon SoulSilver
Generation 2 of Pokemon is a sequel to generation 1 games and is also referred to as the Gold & Silver series or the Metal Generation.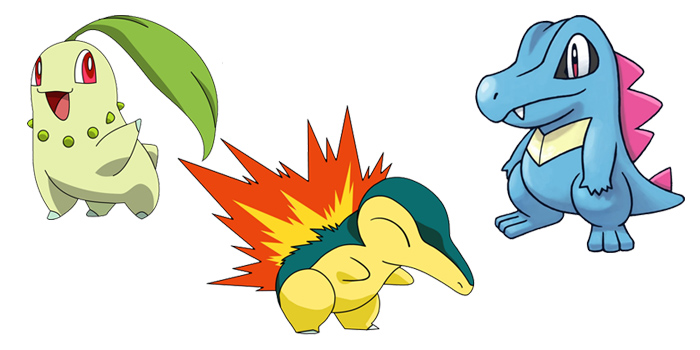 Character : Chikorita / Cyndaquil / Totodile
Pokemon Gen 3 Starters :
Pokémon Ruby
Pokémon Sapphire
Pokémon Emerald
Pokémon Omega Ruby
Pokémon Alpha Sapphire
Pokémon Ruby and Sapphire brought the series to Generation 3, adding 135 new Pokémon and 3 new starters to choose from.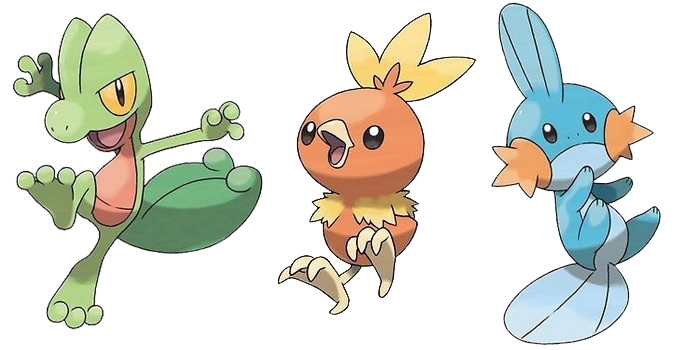 Character : Treecko / Torchic / Mudkip
Pokemon Gen 4 Starters :
Pokémon Diamond and Pearl
Pokémon Brilliant Diamond
Pokémon Shining Pearl
Generation 4, like previous generations, focuses on a main region in three games, the Sinnoh region.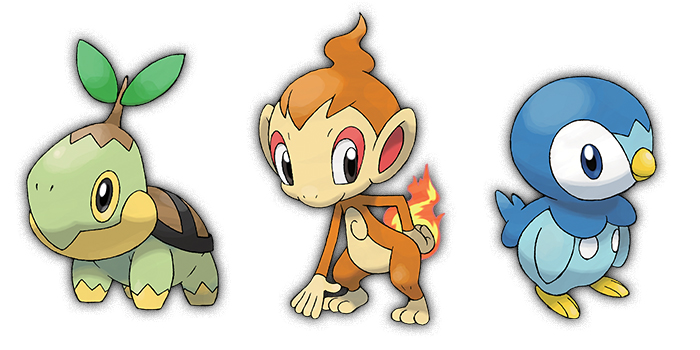 Character : Turtwig / Chimchar / Piplup
Pokemon Gen 5 Starters :
Pokémon Black
Pokémon White
Pokémon Black 2
Pokémon White 2
Pokémon Black and White is the first generation of Pokémon games to open a "National Pokédex" after completing the main story.
There were a lot of cool additions to Pokemon Black and White. The seasons were finally a thing, and there is a new region of Unova to explore.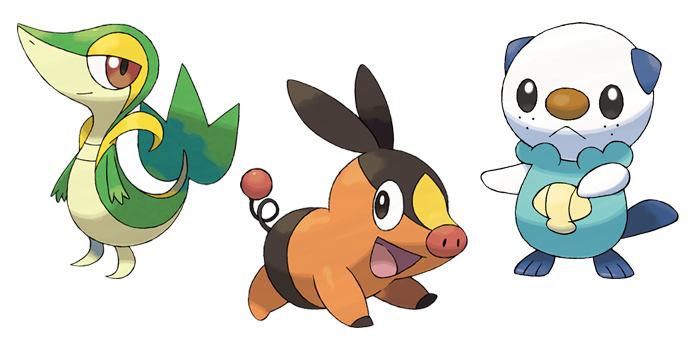 Character : Snivy / Tepig / Oshawott
Pokemon Gen 6 Starters :
With Generation 6 we were introduced to 72 new Pokemon species and to the region of Kalos. Choose from one of the 3 interesting starter Pokémon. Chespin, Fennekin and Froakie each offer something unique.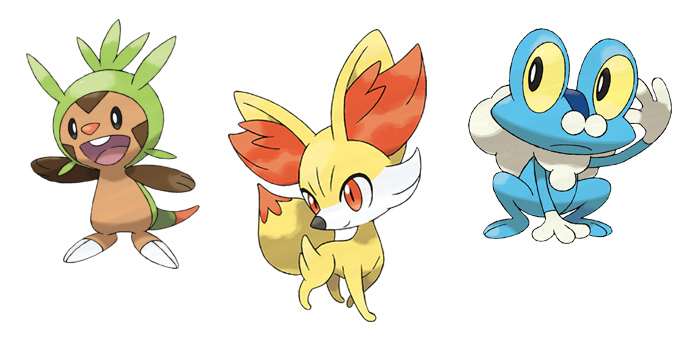 Character : Chespin / Fennekin / Froakie
Pokemon Gen 7 Starters :
Pokémon Sun
Pokémon Moon
Pokémon Ultra Sun
Pokémon Ultra Moon
Generation 7 also continues the Grass-Fire-Water type structure where Rowlet is grass type and flying, Litten is fire type and Popplio is water type.
Character : Rowlet / Litten / Popplio
Pokemon Gen 8 Starters :
Pokémon Sword
Pokémon Shield
Pokémon Legends: Arceus
Sword and Shield brought a ton of changes, and these beginners are the icons of the latest Pokémon game in the main series.
Released on the Nintendo Switch in 2019, Sword and Shield are the first games since Generation 2 to not include any dual-type launchers.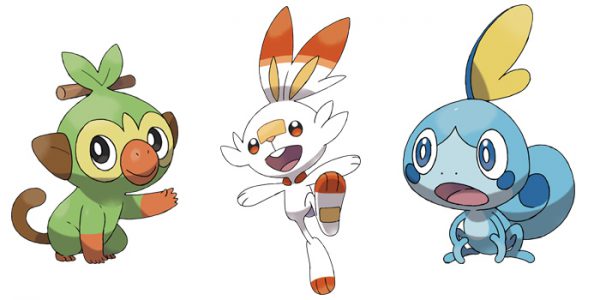 Character : Grookey / Scorbunny / Sobble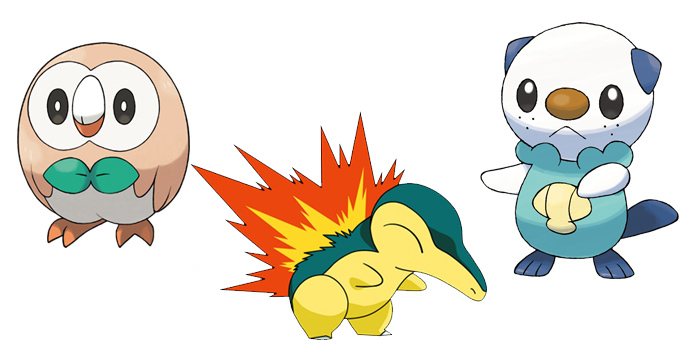 Character : Rowlet / Cyndaquil / Oshawott